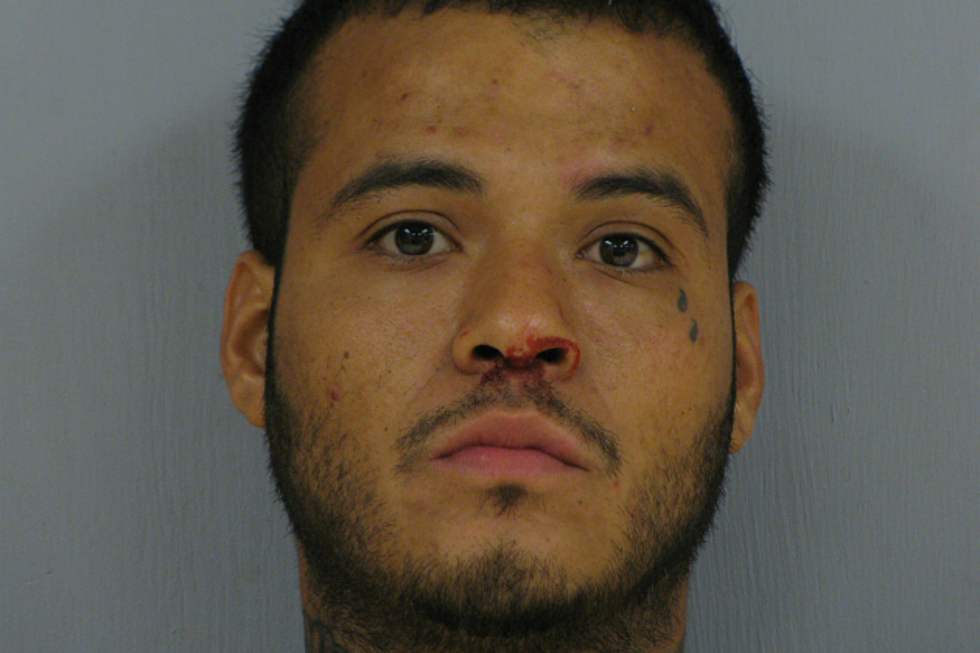 Texas Man With Multiple Felony Warrants Arrested In Buckman
Mark Flores (Photo: Morrison County Jail)
BUCKMAN -- A man with multiple felony warrants was arrested in Buckman last night (Wednesday).
The incident happened just after 10:00 p.m. at 26935 93rd Street in Buckman.
Morrison County Sheriff Shawn Larsen says they received a report of an unwanted man making threatening comments who was inside the home with a long gun.
After conducting a warrant check, the Sheriff's office found out that 26-year-old Mark Flores had multiple felony warrants and was a fugitive of justice from Texas.
The Morrison County SWAT team was called in to attempt to call Flores out of the home. After three hours the SWAT team entered the home with the assistance of a Morrison County K9 team.
Flores was found in a upstairs crawl space by the dog.
Flores continued to disobey deputy's and was tased. He was taken to St. Gabriel's Hospital for his injuries, before taken to the Morrison County Jail.
He will remained jailed pending extradition from the State of Texas for his outstanding felony warrant charges.