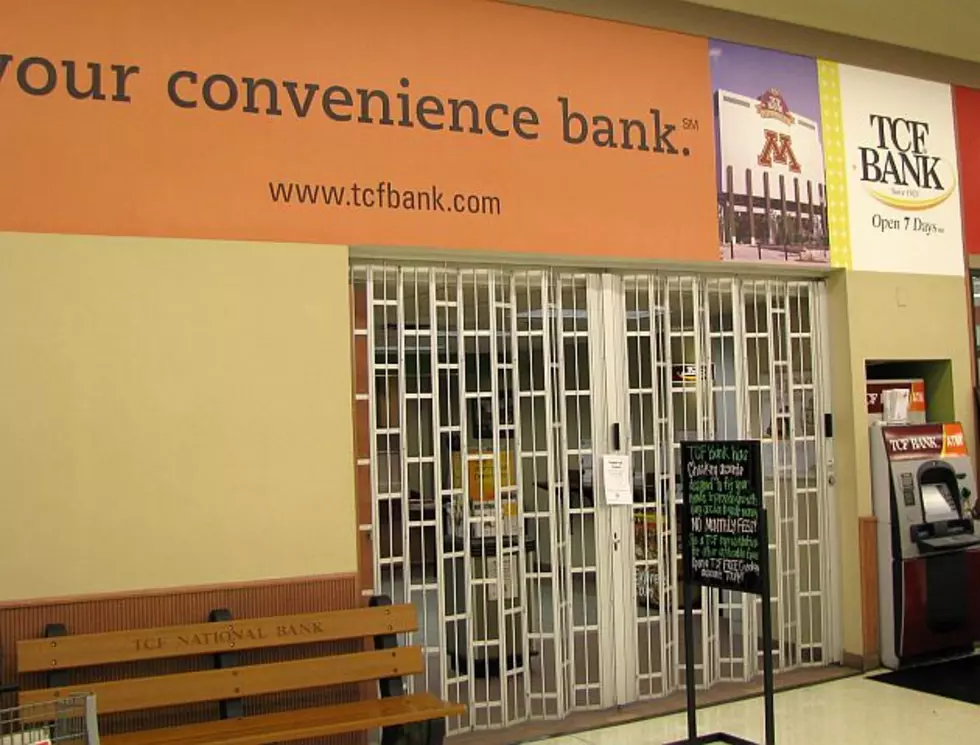 UPDATE: One Person Arrested for Allegedly Robbing TCF Bank in Cashwise East
TCF Bank in Cashwise Store closed after robbery, Photo by WJON.com's Jim Maurice
ST. CLOUD - St. Cloud police have a man in custody for allegedly robbing the TCF Bank in the Cashwise East store this (Sunday) afternoon.
Thirty-six year old Fehd Mehdi Kourima of St. Cloud was taken to the Benton County Jail at about 3:50 p.m. today (Sunday).  He was found in the 1500 block of East St. Germain Street.
Police say a lone man took money from the TCF Bank, after demanding money from the teller at about 12:30 p.m.  No weapons were used, and no one was hurt in the incident.