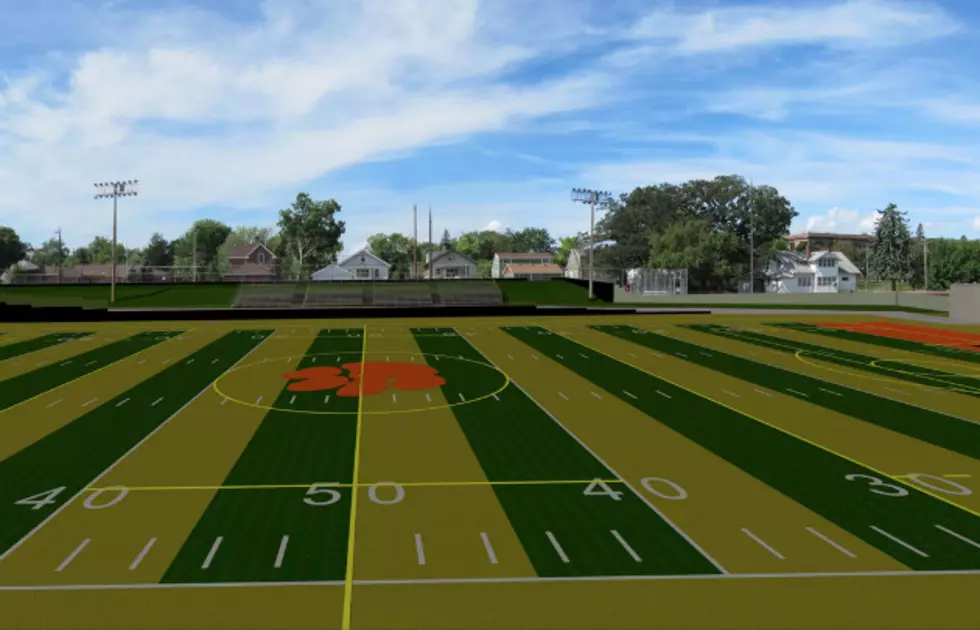 Support, Fundraising Efforts Grow To Keep Clark Field Dream Alive
The proposed Clark Field Renovations. This shows what it might look like after the first two phases of the project. (Photo: Miller Architects and Builders)
ST. CLOUD -- Efforts to save an historic football field in St. Cloud continues to grow in support and momentum.
What to do with Clark Field on the Tech High School campus has been a controversial topic since 2015 when District 742 talked about demolishing the space.
Friends of Clark Field spokesperson Ruth Kaczor says while the field has sentimental value to many, they feel Clark Field could be an asset to the outlining communities as well.
"One of our big objectives is to get out that this is a community project. We've partnered with many community organizations to show this is something that will benefit many organization and that it's not just about football."
The Friends of Clark Field began fundraising back in January in hopes to raise $2-million to cover the costs installing artificial turf, removing the bleachers on the west end and adding new seating, concession area and possible press box.
Kaczor says they have applied for several grants to help cover the costs, but also just received a $25,000 donation, their largest donation to date.
"That was very exciting to have someone in the community see the investment we see. We've have a lot of smaller donations, which we appreciate greatly, but it's nice to see us gaining some traction on the project."
Kaczor says with all of their redevelopment plans they still want to keep the nostalgia that is Clark Field.
She says they continue to work with the school district and the city as conversations continue about District 742 donating the property to the city, with the new Tech High School being built out by Stride Academy.
If all goes well Kaczor says they hope to have the money raised by the time the school district moves into their new high school in 2019.
If you want to get involved with the Friends of Clark Field task force or follow the progress of the renovation project, you can visit them online or on Facebook.