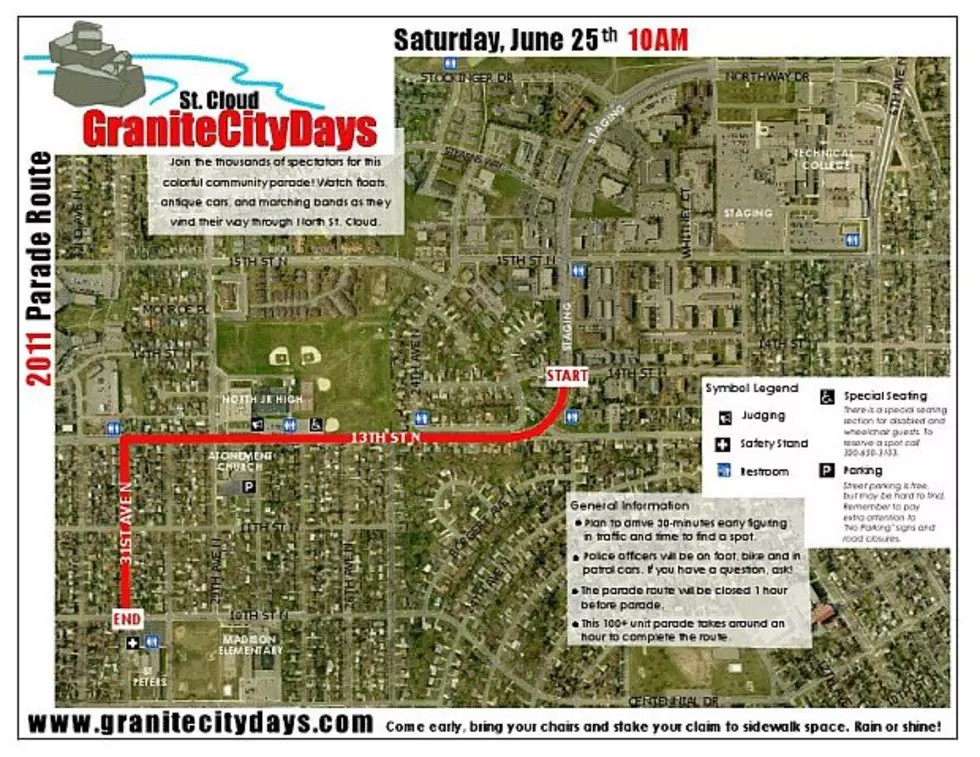 Strike Up The Band! The Granite City Days Parade Is this Morning
ST. CLOUD - It's parade day in St. Cloud for Granite City Days.
The day's events start with a 5K run at 8:00 a.m.
The parade is at 10:00 a.m. -- the route is the same as it has been for the past several years.
There's also a talent show at the Library at 1:00 p.m. and canoe rides on the Sauk River at 1:00 p.m.