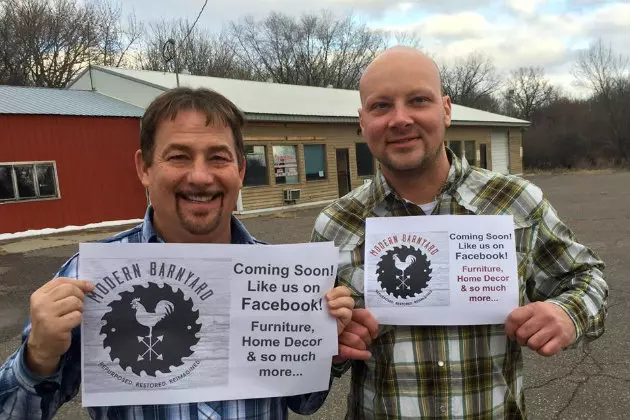 St. Cloud Furniture Restoration, Home Decor Store to Open In Spring
(Photo: Jim Beck)
ST. CLOUD -- A new St. Cloud business plans to turn trinkets into treasures.
Modern Barnyard specializes in refurbishing, and restoring furniture, home decor and antiques.
Owners Jim Beck and John Malikowski are in the process of remodeling the 5,000 square-foot building, located at 7285 County Road 75.
Beck says they've been shopping at these types of stores for years and wanted to try their hand in the business.
"We're going to bring in a lot of different styles with the re-purposing of furniture or antiques and make it new. We're excited to be able to do this on our own and on our own time frame," says Beck.
The refurbishing of furniture and antiques is a hot trend throughout the country right now.
Besides being a retail store, Beck says they also plan to bring in other vendors to sell they products and host several do it yourself classes.
"We're going to be teaching all the different ways that you can create cool, unique looks so it can fit any decor you want," says Beck.
Beck says they expect the construction to be finished by mid-March with the grand opening in April.
Modern Barnyard is expected to be open from 10:00 a.m. to 6:00 p.m. Monday through Saturday and 10:00 a.m. to 4:00 p.m. on Sunday.