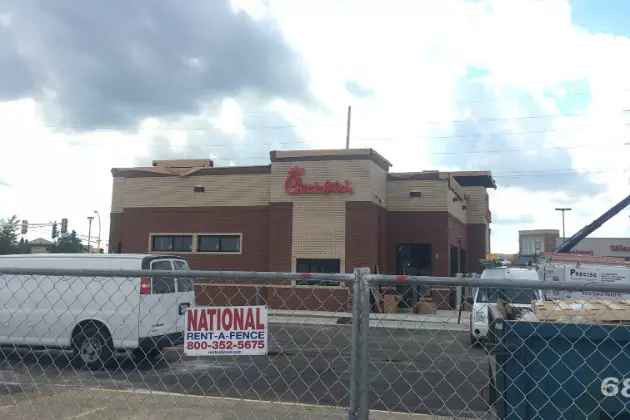 St. Cloud Chick-fil-A Sets Grand Opening Date
The St. Cloud Chick-Fil-A building (Dan DeBaun, WJON)
ST. CLOUD - The wait is almost over for Chick-fil-A in St. Cloud.
The store announced on their Facebook Page that their grand opening will be on Thursday, September 29th. The building signage was recently completed and a playground has been installed inside for kids.
They started interviewing for team member and leadership positions at the store on Monday.
The restaurant is at 4185 West Division Street, in the former Crossroads Pizza Hut location.
Chick-fil-A is a fast food restaurant based in Atlanta, specializing in chicken sandwiches. They have over 2,000 restaurants in 42 states.