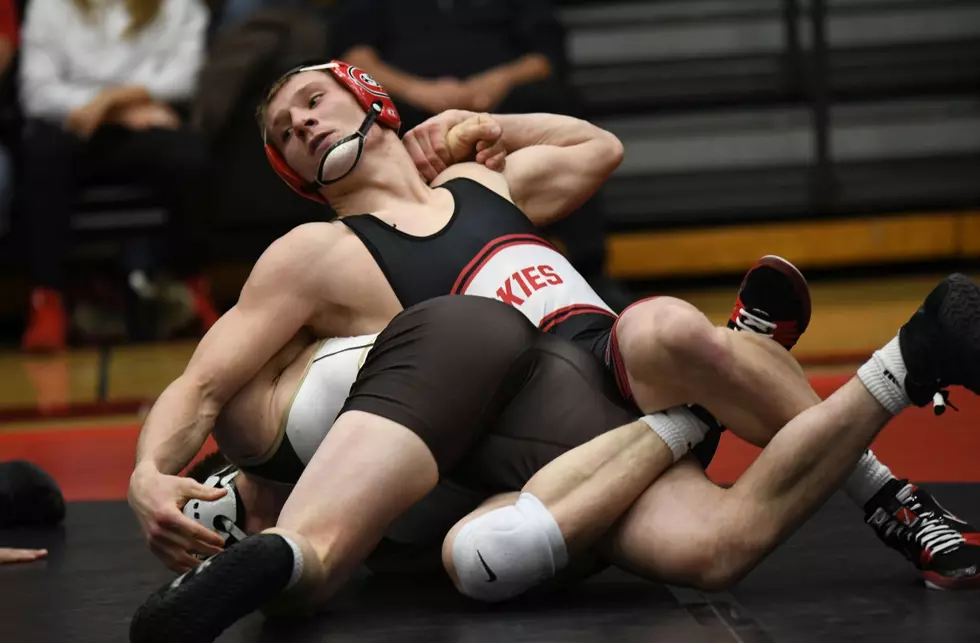 SCSU Wrestlers Closing In On Own National Record
St. Cloud State University
ST. CLOUD -- The St. Cloud State University wrestling team is close to breaking their own national record. The Huskies are currently riding a 52 match dual meet winning streak. The last time they lost a dual meet was nearly three years ago in January of 2017.
The current national record for consecutive dual meets wins in Division II is held by St. Cloud State when they won 54 matches in a row from about 2011 through about 2015.
Associate Head Coach Brady Wilson says the success of the program starts with the kids.
I think at St. Cloud State our coaching staff have just been blessed to coach great student athletes. They've been very consistent in the classroom and on the wrestling mat.
Augsburg holds the Division III consecutive wins record with 65 from 1988 through 1992, and Oklahoma State has the Division I record winning 76 in a row from 1937 through 1951.
SCSU won the national championship in 2015 and 2016, they were the national runners-up in 2011, 2012, 2013, and 2017.
The Huskies are ranked #1 in the nation right now.
Their next dual meet, when they have a chance to add to their win streak, is Friday, December 13th at Northern State University in Aberdeen, South Dakota.
Enter your number to get our free mobile app