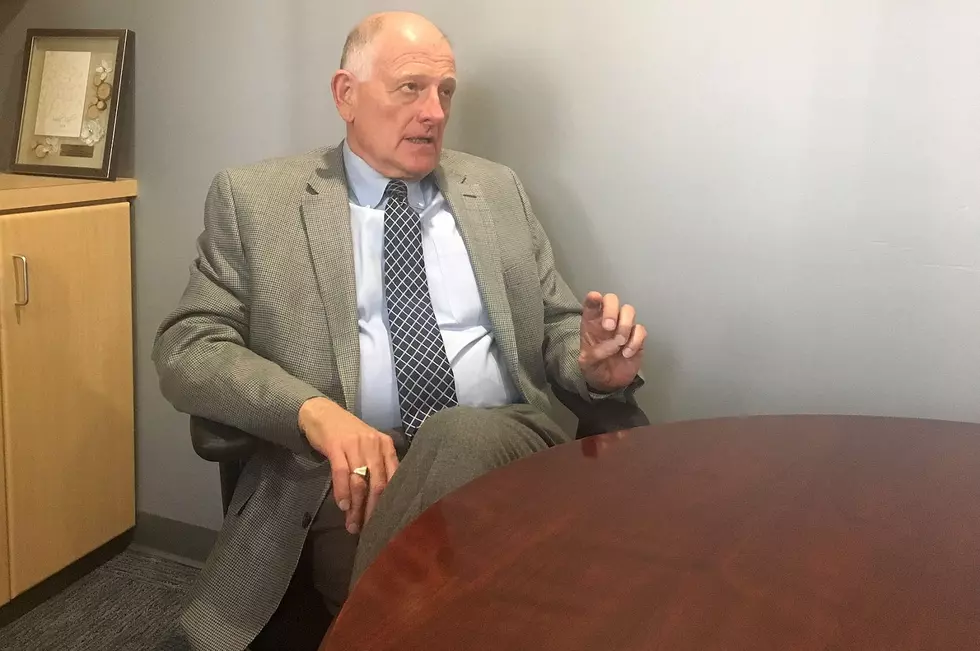 New Stearns County Sheriff Making Changes, Needs to Name #2 in Command
Stearns County Sheriff Don Gudmundson, photo by WJON.com's Jim Maurice
ST. CLOUD - The new Stearns County Sheriff has hit the ground running. Don Gudmundson was appointed by the county commissioners last Tuesday, and he was sworn in on Wednesday.
He says he has already implemented a handful of changes in the department.
Staff in the jail was referring to inmates by their first name, and inmates were referring to staff by their first name. You don't want to do that. Inmates should be called Mr. or Miss and staff should be called officer.
Gudmundson says he's also directed staff to start answering the phones using their first names.
He has not named his number two in command yet. Gudmundson says he's working on filling the open Chief Deputy position, but hasn't decided yet if he'll promote from within the department or hire someone new.
I think it's something you have to move on pretty rapidly. As an old sheriff, it's uncomfortable not having a number two.
Former Chief Deputy Bruce Bechtold resigned last week, after he was not given the job as sheriff.
Gudmundson says he has no plans to run for election in November next year, but he says he also doesn't want to be a place holder for the next 18 months.
He also says he's looking forward to working with St. Cloud Police Chief Blair Anderson whom he hired in Dakota County as a deputy, then promoted him all the way up through the ranks to commander.
Former Stearns County Sheriff John Sanner retired in April. Thirteen people applied for the open position. Gudmundson was selected from a list of three finalists.