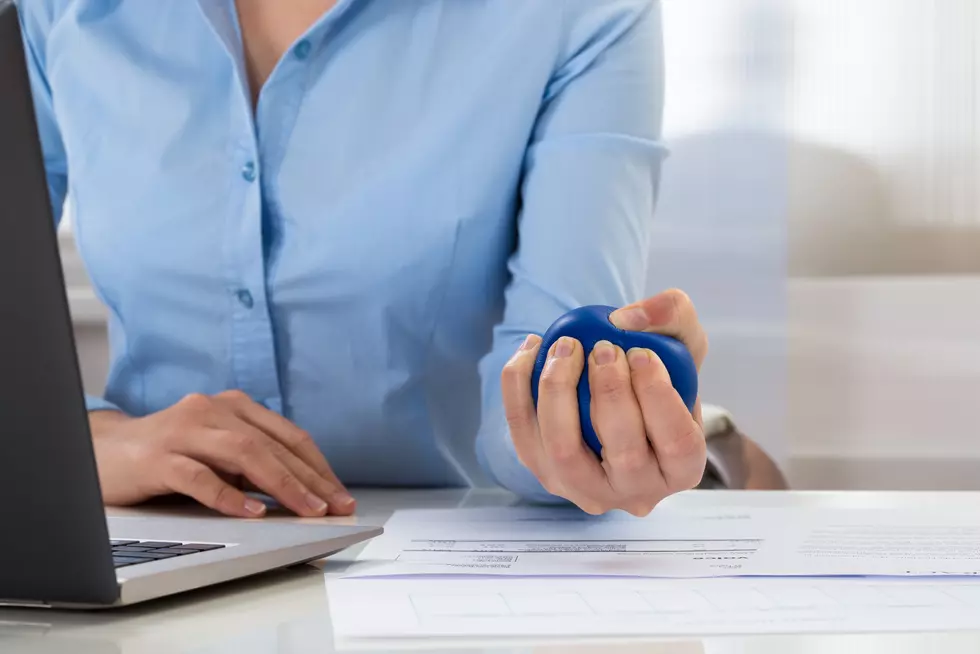 How Do You Deal With Stress? Apparently I Shop
Getty Images/iStockphoto
STRESS PURCHASING?
I don't know what's up with me lately, but I've suddenly felt the urge to buy things; and not just anything. I want to buy things that I can get an incredibly good deal on. If I'm not buying something, I'm baking it. Go figure.
Maybe this is stress buying. Other than the typical pandemic stress that we've all been dealing with, I've had a few other life stresses that have all just come to a head in the past few weeks. The difficulties have made life seem like it's standing still. Nothing seems to matter to me right now, other than living life to its fullest; and maybe just saying YES, to silly little things that are a good deal, make it easier to deal with?
Regardless, I think I've found some pretty unique gadgets that I thought I'd share with you, and I bought all of these things at 50% off their regular retail price. A month from now, I may ask myself, "Kelly, did you really need that?" For now, I'm enjoying my happy little purchases.
KOBLE BLUETOOTH SPEAKER
This was probably my favorite find. All of these finds were from a television show I was watching on a Saturday morning at my parent's house. Everything that was on this news show was going to be 50 to 60% off for a 24 hour period of time, so I took advantage of it. The variety of Koble speakers were valued at anywhere from $60 to $250 dollars, but with the 50% savings, I picked up this awesome speaker for right around $30! I love it!  I carry it everywhere. It's super lightweight and has great sound.
THE IPHONE CLUTCH CHARGER
This is the only crazy purchase I made that hasn't arrived yet, but it's a really handy purchase. The Clutch is a super-thin charger, that has a little cable that connects to my iPhone and keeps me charged when I'm out and about getting photos for work, or just taking an extra-long day and don't want to carry a bunch of cables. Originally, these thin charges are $50 but I found a deal and bought mine for $25. It comes in a variety of colors including pink, white and black. I think I bought a pink one.
THE LOTTA LIGHT - GO ANYWHERE LIGHT
I liked this deal so much that I bought one for everyone in my house. The Lotta Light - Go Anywhere Light has a bright LED output. When you push the button, it shuts off automatically after 60 seconds. I thought this was a really handy device for when I'm walking to my car in the dark, or taking Gloria for a walk. Hey, if you lose a contact lens, let me know and I'll bring my Lotta Light over and see if we can find it. I paid $8 for each one and normally they cost $16 to $28 depending on the styles you choose. I bought four of them for under $35.
This is the only device I'm a bit disappointed in, not because it isn't useful, but because they didn't make the phone holder on the top large enough for a phone in an Otterbox case. That was a bit disappointing, but the rest of it's a great idea. They came in a variety of decorative styles, and I just got sucked into it's beauty. No one has use it yet, because we still have to have a cable to charge, so maybe this wasn't the best purchase. Regardless, I only spent $17.50 on it, where it is regularly priced at $35.
MY LATEST PURCHASES
These are just some of the purchases I've made. This week I bought a fancy countertop can opener, because for some reason my kids run through can openers every three months, so this one is for me.  I also got tired of hauling some of my piano gear around, so I bought an extra foot pedal, power cord, and music stand so I can have my set up in my studio, and my portable set up separate. Stress relieved.
I've also been buying clothing on QVC of all places, and from a style, a company called Stitch Fix, where a shopper picks clothing just for you. I've kept some of those clothing items but was quick to return the pieces that didn't work for me, as not to be stuck with a big shopping bill that I didn't need.
10 Things All Minnesotans Can Relate to
8 Tips for Avoiding Car Theft in St. Cloud
15 Signs You Might Be a Minnesota Grandma