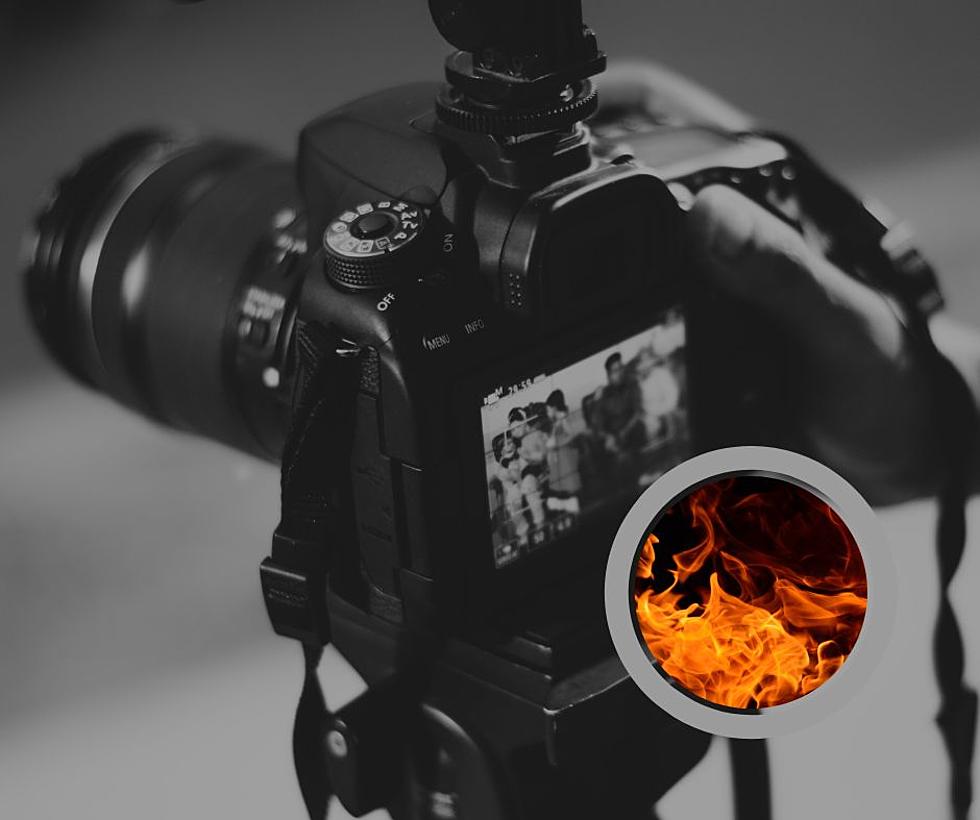 Hot Shot! This Waite Park Photographer Offering 'Fire' Sessions!
Image Credit Canva
This morning I had to run home after the morning show to shave and throw on a suit. No, I didn't have some fancy meeting or engagement, I did however have to get to a photo session for our wall of employees. While I was getting my picture taken, I learned that the person behind the lens was offering up a really unique photo opportunity for her subjects. Fire photos!
Sabreia according to her website:
Sabreia fell in love with photography after starting a family of her own. Specializing in maternity and family photography, she has made it her mission to make beautiful photographs accessible and affordable for families like yours. Creating a comfortable environment is key, so she works hard to keep kids engaged and entertained throughout the entire session. She is trained in natural and studio lighting which helps to allow you to get the photo style you are looking for. -svfamilyphotography.com
I learned from Sabreia that she was trained, specifically in regard to this style of photography, from a guy out in Michigan who is THE guy for fire photography, like these are REAL flames that are being lit and captured by Sabreia.
I know the spring can be SUPER busy for photographers like Sabreia, so if you are looking for a fire session for your senior, athlete, etc., you probably want to reach out to Sabreia sooner rather than later. 
With the winter we've had, a little fire and fun might just be the thing you need to bust out of the winter/spring rut.
****WARNING****  Fire Photography is dangerous and should only be attempted by trained professionals in a safe environment. 
30 famous people you might not know were college athletes
Stacker
dug deep to find 30 celebrities who were previously college athletes. There are musicians, politicians, actors, writers, and reality TV stars. For some, an athletic career was a real, promising possibility that ultimately faded away due to injury or an alternate calling. Others scrapped their way onto a team and simply played for fun and the love of the sport. Read on to find out if your favorite actor, singer, or politician once sported a university jersey.
LOOK: 50 songs you won't believe are turning 50 this year