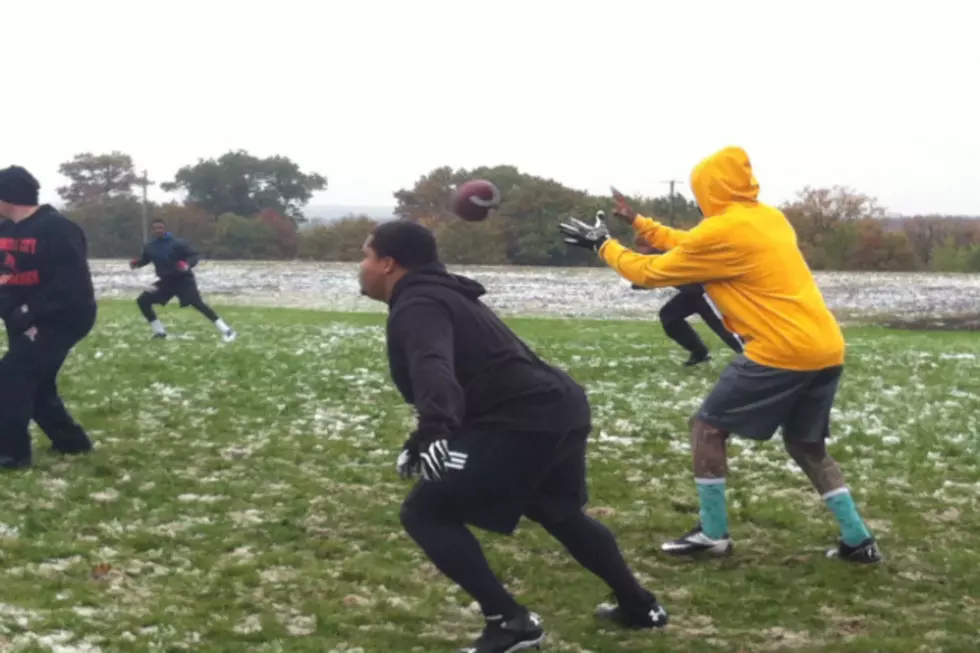 Granite City Renegades Host Round of Open Tryouts [PHOTOS]
Dan DeBaun, WJON News
SARTELL - Over a dozen showed up and braved the elements this afternoon as the Granite City Renegades hosted their first round of open tryouts for next season.
The Renegades are a semi pro football team with players from the St. Cloud area. The team is a member of the Midwest Premier League.
The next round of tryouts are scheduled on December 1st at the McNeely Spectrum at St. John's University. The first team practice will start next March.
The Renegades finished above .500 for the first time last season with a 5-4 overall record. The team was also the West Division Champion, advancing to the semi-finals.
Additional information on the team can be found on their website you can also find the team on Facebook for updates.
Scroll down to see more photos from the tryouts today-