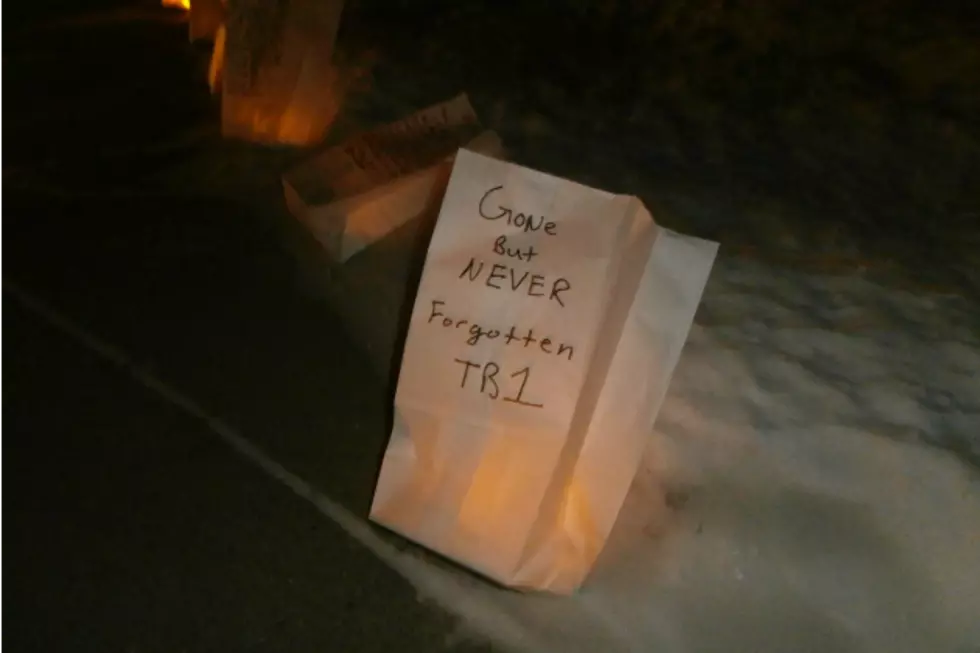 Friends, Community Give Heartwarming Birthday Gift in Honor of Bearson [PHOTOS]
(Photo: Alex Svejkovsky, WJON News)
SARTELL -- A special birthday surprise lit up the front yard of one Sartell home.
Friends, teammates and members of the community wanted to show they were thinking of Sartell native Tom Bearson, who's birthday is today.
Before this (Tuesday) evenings basketball game between St. Cloud Tech and Sartell, a group went to his house where they placed a paper bag with a candle inside along his driveway.
Each bag had a special birthday message to their friend written on the front.
The gift was not only meant to wish Bearson a happy birthday but to be a heartwarming surprise for his parents when they got home.
Detectives continue to investigate the unsolved murder of Bearson.
Lt Tory Jacobson, with the Moorhead Police Department, says they remain in frequent contact with Bearson's parents and continue to keep the information out there in hopes someone can recall something from that night.
Scroll down to see more photos!