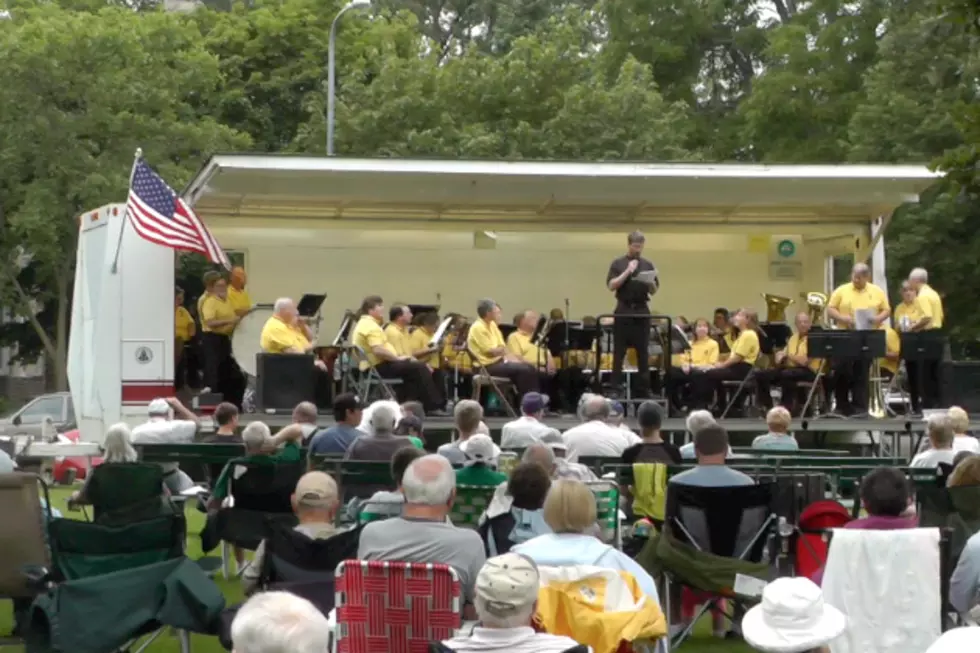 Free Summer Concerts at Barden Park
The St. Cloud Municipal Band playing in Barden Park. (Photo: Dan DeBaun, WJON News)
ST. CLOUD - There are multiple free concerts this summer including three performances by the St. Cloud Municipal Band who will be playing on July 16th, July 30th, and August 13th. The first performance is Thursday, July 9th featuring Jazz.combo.
All of the concerts will begin at 7:30 p.m. at Barden Park next to St. Cloud State University. Rootbeer Floats will be served at the concerts.
The rest of the summer features the Meier Grove Band Concert, the Neighborhood Night Out, and the Rock City Jazz Band. During the Rock City Jazz Band performance on August 8th, David Seutter will be evaluating antiques brought in by the audience. You are encouraged to bring your antiques and collectibles to the show.
Barden Park Free Events Schedule 
Thursday, July 9th - Jazz.combo
Thursday, July 16th - St. Cloud Municipal Band
Thursday, July 23rd - Meier Grove Band Concert
Thursday, July 30th - St. Cloud Municipal Band
Tuesday, August 4th - Neighborhood Night Out
Thursday, August 6th - Rock City Jazz Band & David Seutter
Thursday, August 13th - St. Cloud Municipal Band