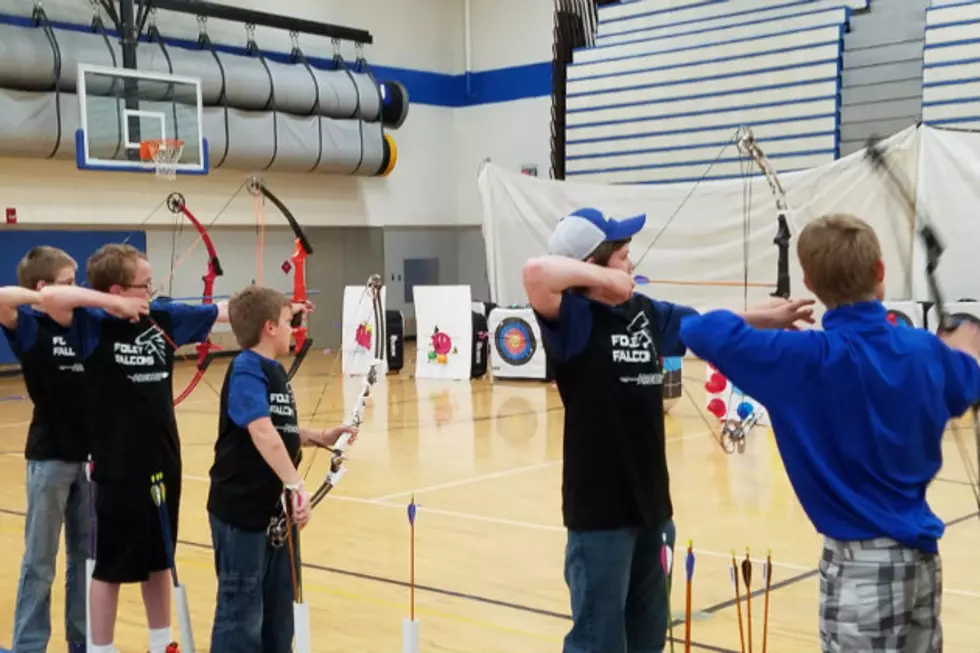 Foley Archery Targets The Status Quo [VIDEO]
Richard Leguil, WJON
https://youtu.be/_R7OhUgvlYo
FOLEY -- In a sport dominated by southern schools, one local archery team is taking aim at the status-quo. With a recent trip to nationals, the Foley Falcons Archery Team hit high marks.
Coach Cody Rife says they shocked a lot of people with their performance down in Kentucky.
"NASP has been ruled by southern schools, Kentucky Louisiana, Alabama, Tennessee, so we really shocked them by coming down there and having our team place that high."
Rife says his team is fast growing.
"Our first year was 15, our second was 86, and last year we had 105 [kids on the team]."
The team had two athletes qualify for worlds. Elaina Schneider, who placed 5th in Elementary Female with a score of 286 out of 300.
Breyden Bemboom took 25th place in Elementary Male, with a score of 281 out of 300.
For team scores, the elementary team took fourth overall out of 180 teams, and the middle school team took 62nd out of 242 teams.
Coach Rife says archery is a sport that appeals to the kids who may not "fit in" the more traditional sports. Giving them an outlet and something to be a part of with other kids in school.
The team is also fundraising this weekend in the parking lot by the McDonald's in Foley. They'll be selling hanging flower baskets Friday from 4:30 p.m. - 7:00 p.m. and Saturday from 8:00 a.m. - 12:00 p.m.