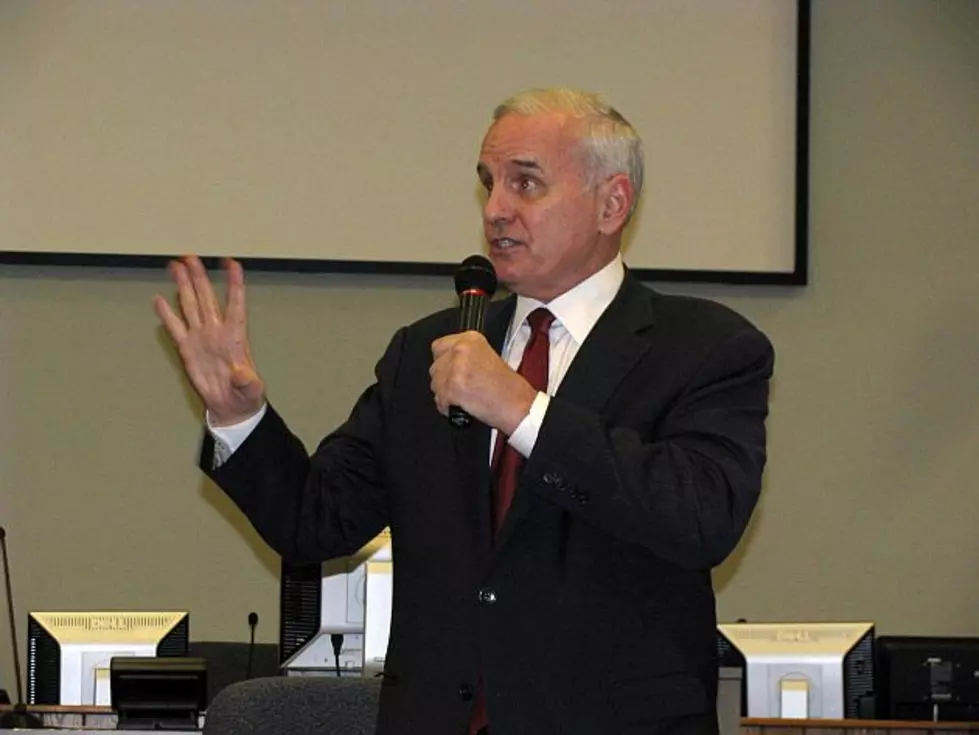 Dayton Makes Formal Ask For Federal Disaster Aid
Governor Mark Dayton, Photo by WJON.com's Jim Maurice
ST. PAUL, Minn. (AP) - Minnesota Gov. Mark Dayton is citing more than $55 million in public response costs and infrastructure damage in a formal application for federal disaster aid stemming from June's widespread flooding, mudslides and high winds.
Dayton made the request Wednesday in a letter to President Barack Obama. The governor notes that Minnesota recorded its wettest June on record and that flooding affected 55 of the state's 87 counties.
The request aims to free up money to fix public assets, remove debris and cover the costs of emergency response. Not all of the damage is eligible, but so far state and federal assessments have documented $10.8 million that should be.
Separately, Dayton announced that Minnesota would get up to $5 million in federal highway dollars to fix flood-damaged roads.