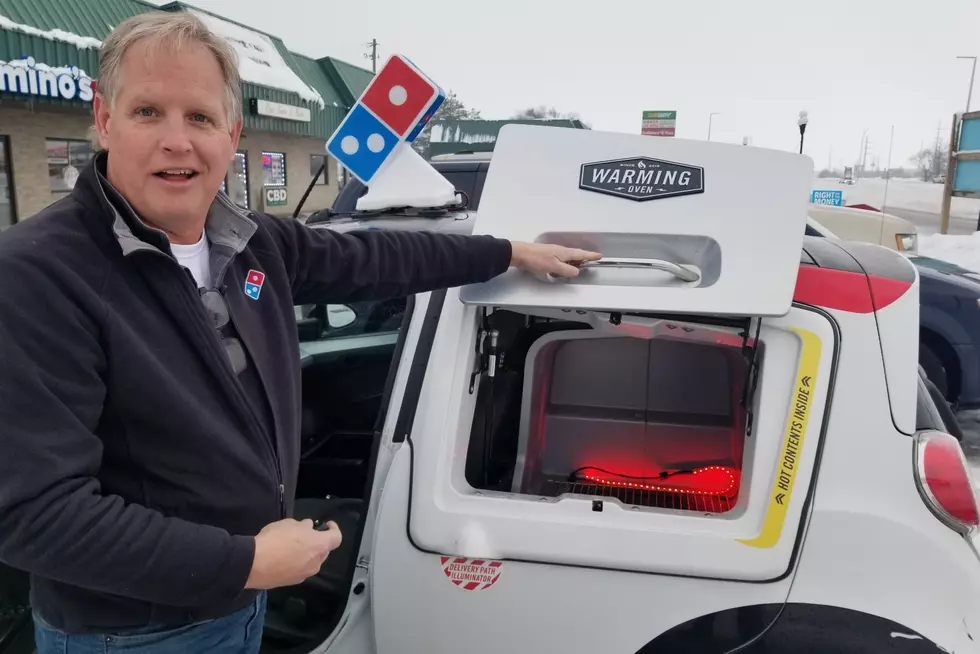 Custom-Built Car Delivering Domino's Pizza in Becker
Photo: WJON
BECKER (WJON News) - A custom-built pizza delivery car is making the rounds in Becker.
The Domino's Pizza franchise in Becker has just bought a D-X-P, a specially-made delivery vehicle complete with an in-vehicle oven that keeps the orders warm.
Domino's Pizza ordered 3,000 D-X-P's from General Motors in 2016. The vehicles, built on the Chevrolet Spark platform, had several additional features specifically designed to make pizza delivery easier.
Domino's Pizza Franchisee David Giefer says the vehicles help attract drivers to work at the store. Sometimes, potential employees don't have access to a reliable vehicle, or their vehicle is in need of repairs.
Giefer says while the vehicle shows its age, it still creates comments everywhere it goes.
Giefer purchased two D-X-P's from a store owner in Iowa and believes he has the only two in Minnesota. An estimated 300 vehicles still remain from the initial order.
Domino's is currently introducing the all-electric X-P delivery vehicle to stores nationwide.
175 Years of Benton County History