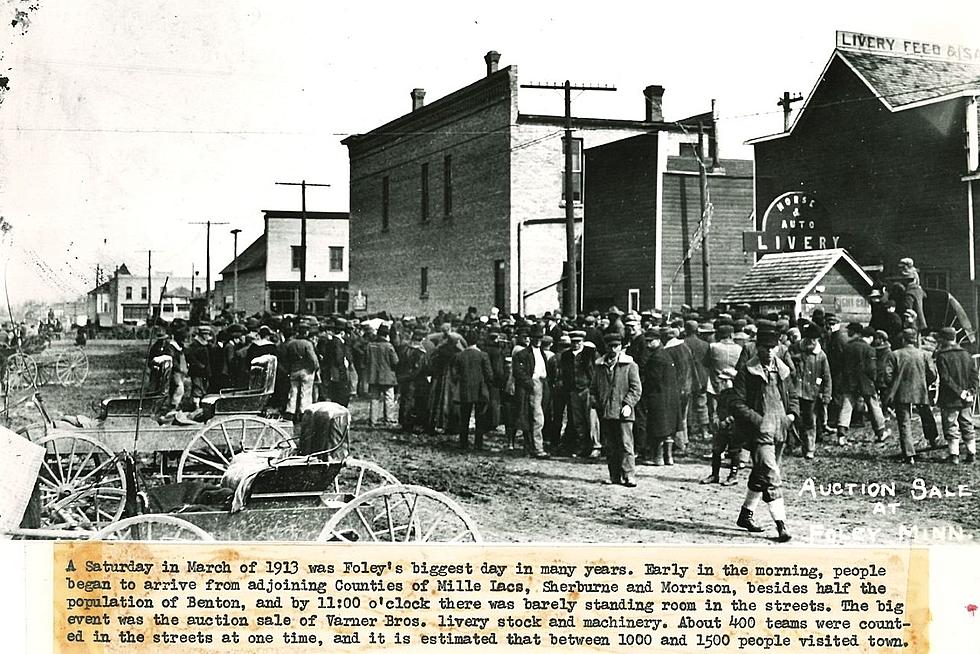 Benton Co. History: Market Days A Big Deal for Local Communities
Benton County Historical Society
SAUK RAPIDS -- Way back in the early days of Benton County, before there was a county fair, there were Market Days pretty much in every community and they were wildly popular.
Benton County Historical Society Executive Director Mary Ostby says the Benton County Agricultural Society was formed in 1852 by the State Legislature. It is the first one ever in the state.
However, in the early days, they didn't have land for a county fair and instead held their events at the Days Hotel in Sauk Rapids.
Their base was in Sauk Rapids and what ended up cropping up were these Market Days all over the county.  They would judge agricultural products and then bring them into the Days Hotel in Sauk Rapids to have a street fair.
Ostby says farmers and exhibitors needed to do well at their town's Market Days in order to advance to the event in Sauk Rapids, and from there the top exhibits would go on to the Minnesota State Fair. Most Market Days were originally held in the fall during harvest time, but they were eventually moved to late August just prior to the State Fair.
Market Days weren't unique to Benton County either, pretty much every town across the state had one.  It was a time for farmers to bring their products to town and sell them to the local merchants.  She says they were a really big deal for the communities in the late 1800s and early 1900s.
The Benton County Agricultural Society bought the land for the fairgrounds and started the Benton County Fair in 1913, which was the beginning of the end of Market Days in the county.
Market Days fall off in the 1950s and 1960s, but that's also when you see Foley Fun Days show up, and Sauk Rapids Indian Days, you see them converting Market Days into city celebrations.
Ostby says, besides the similarities to today's city celebrations, she also draws the comparison to the now very popular farmers' markets in local communities where once again farmers are bringing their products to town and selling them to local consumers.
Once a month Ostby is on the News @ Noon Show on WJON talking about the forgotten history of Benton County.
Look Inside This Jaw-Dropping Mansion for Sale on a Lake in Frazee