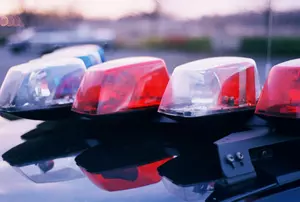 4th Man Arrested in Double Homicide at Motel in St. Paul
ThinkStock
ST. PAUL, Minn. (AP) - St. Paul police say they've arrested a fourth man in a double homicide at a motel last month.
The 36-year-old man has been booked into the Ramsey County Jail.
Thirty-year-old Nicholas Bennett Tousley and 23-year-old Dominique Charles Moss were fatally shot March 22 at the Midway Motel in St. Paul. Investigators say the case involves methamphetamine sales.
Prosecutors have charged 31-year-old Cass O'Neal, the alleged shooter, and 30-year-old Ronald Lee Conway with second-degree murder, and 30-year-old Eric John Benner with aiding and abetting second-degree murder.