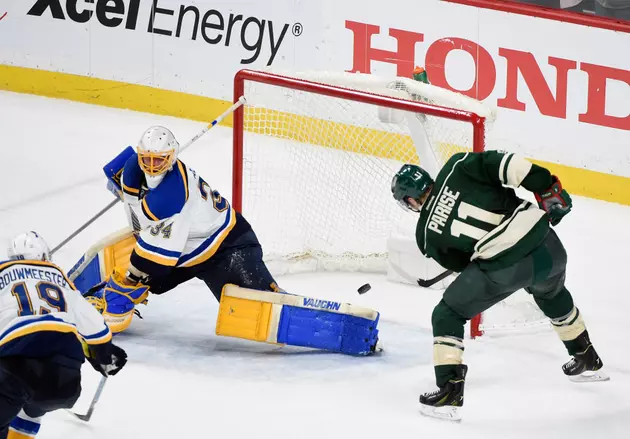 Vancouver Blanks Wild 1-0; Parise has Surgery
Getty Images
The Wild lost 1-0 at home against Vancouver last night.  Jake Virtanen scored the lone goal midway through the 3rd period.  Devan Dubnyk had 24 saves and Minnesota out shot the Canucks 29-25.  The Wild were 0-4 on the power play.
Minnesota is 2-3-2 on the season and will host the New York Islander at 7pm Thursday, pregame on WJON at 6:45.
The Wild will play the next 2 months with left wing Zach Parise. Parise had surgery on his lower back and repair a herniated disc.