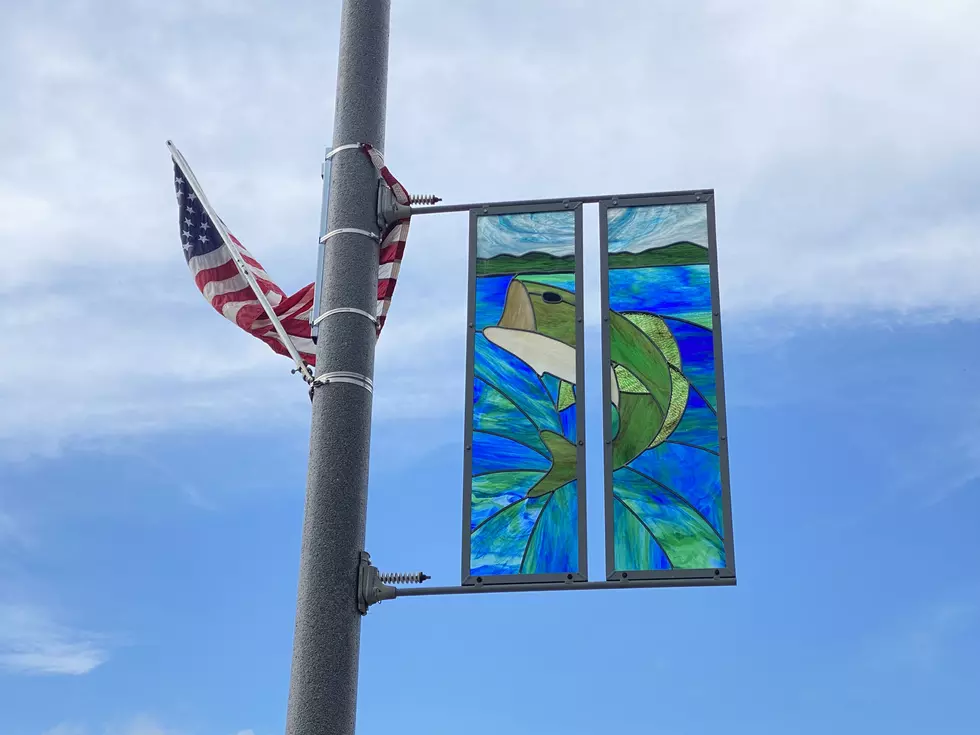 The City of Avon Has Gorgeous Stained Glass Lining Its Main Street
Abbey Minke Graves
Most towns have banners of some sort lining their main street welcoming residents and guests and generally "dressing" the street up. Avon takes it one step further.
In 2006 gorgeous works of stained glass art were installed on the lamp posts of Avon Ave. by Stonehouse Stained Glass Studio. Allen Brisse was the designer of the windows along the main drag and the panels were fabricated and installed by Stonehouse Stained Glass, Avon, MN. The metal frames around the panels were fabricated by Ken's Iron of St. Anna, MN. These pieces were truly a collaborative effort from people all around the area.
There are four different designs that are displayed along the street, a fish, a deer, loons, and a mallard duck. Each design was chosen to represent the lakes and landscapes around the Avon area.
Marty Stone of Stonehouse Stained Glass told me that Art Dietrich, president of the Avon State Bank, was the driving force behind getting this project completed.
A few repairs have had to be made due to cars knocking down light poles, and damaging hail, but for the most part these gorgeous windows into the Avon area have stood the test of time these past 16 years.
I had no idea that these beautiful windows lined Avon Ave. until this summer, and was blown away by the detail and the way they really brought character to the town. Check them out for yourself in the photos below.
Avon's Main Street is Lined With Beautiful Stained Glass
Minnesota Area Codes as Work Shoes
10 Signs of a Long, Hard Winter on the Way