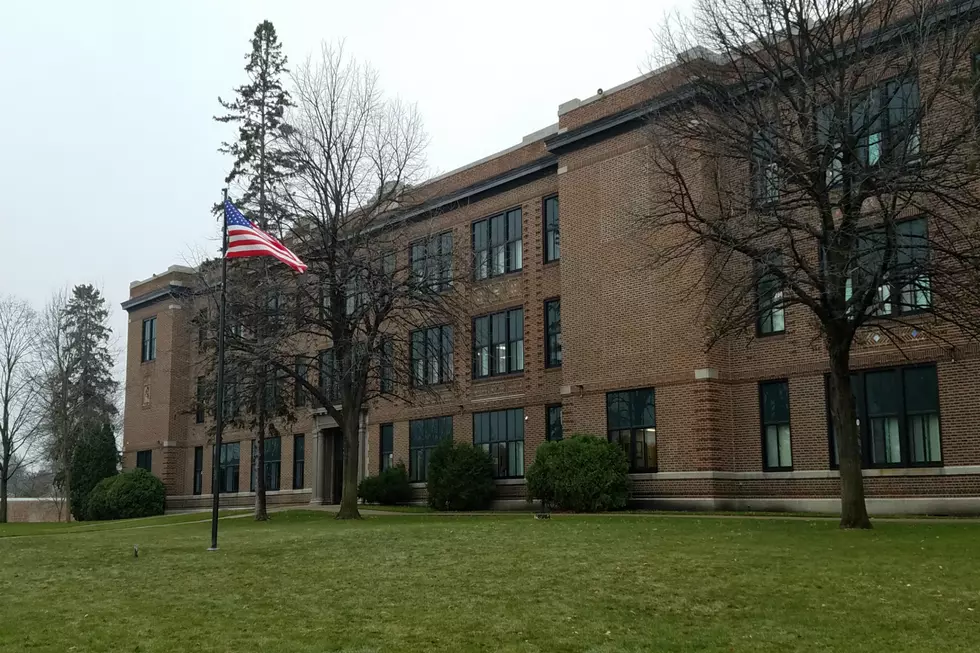 St. Cloud Unveils 3 Concepts for Future of Tech High School [PHOTOS]
Photo: Richard Leguil, WJON
ST.CLOUD -- We're getting our first look at what the current St. Cloud Technical High School building could look like in the future. The city released three potential concept designs Tuesday to get feedback from residents.
City Planning Director Matt Glaesman says the designs are the culmination of six months worth of work up to this point.
I think it's important to keep in mind we're not trying to be too prescriptive because we are trying to seek a developer in six months.  So we're trying to knock off the uses that aren't appropriate on the property and leave a range of uses that we might find a developer.
Glaesman says it's likely the most historic part of the high school would be repurposed in some fashion, and some of the newer construction would be demolished.
All of our discussions with developers and potential property owners in the futures have said this is a massive building that we're not sure we could take on.  So you'll see a variety of different options that look at how much of the building might come down.
You are being asked to rate the three designs, and you can also attend an open house next Monday from 5:00 until 7:00 p.m. at the Tech High School Learning Resource Center.
The city is hoping to send out a request for proposals from developers in about six months.
This coming school year is the last year that the building will be used as a school.
The Media Services department is also vacating that building and moving to the new District Services building in Waite Park.
Old Tech Redesign Renders