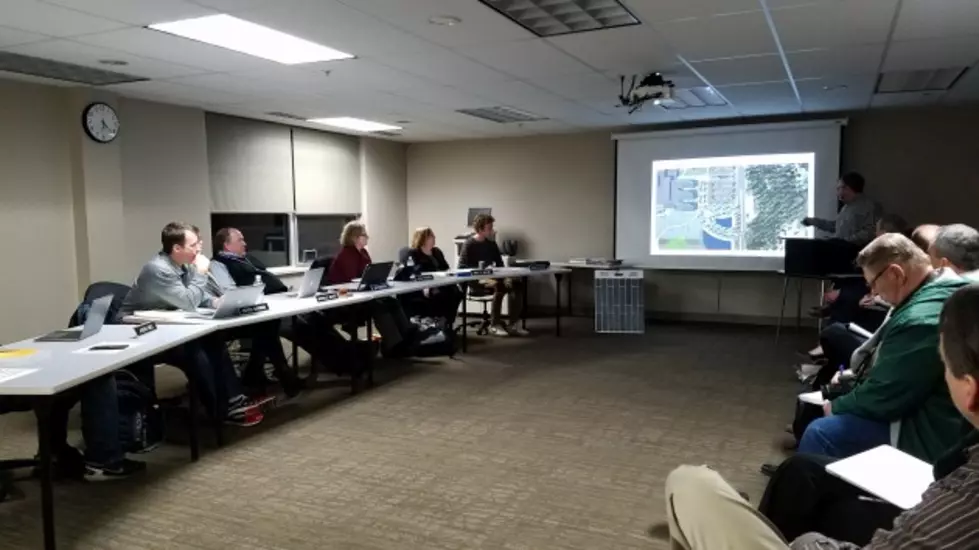 New Sartell High School Design Evolving
Photo by: Richard Leguil, WJON
SARTELL -- The new Sartell High School is closer to its' final phase of planning, and may be cheaper than the original $89.5 million dollars budgeted for the new high school project in a referendum last year.
At a board meeting Monday night, architects for the project laid out updates to the design, including new amenities for students including: the possibility of a coffee shop, or concessions stand in the common area. Superintendent Jeff Schwiebert says, they're constantly looking to save money where they can, without sacrificing quality, or student experience.
We want to stay within our budget. So we looked at different products that give us that pop, but are also less expensive than what we were looking at before.
The largest focus at the meeting was on the parking and traffic flow at the new building, a major point of concern for parents, staff and students alike.
A roundabout at the drop-off area was the preferred design of the School Board, so that traffic is constantly flowing.
Superintendent Schwiebert says that everything is still on track for a May groundbreaking.