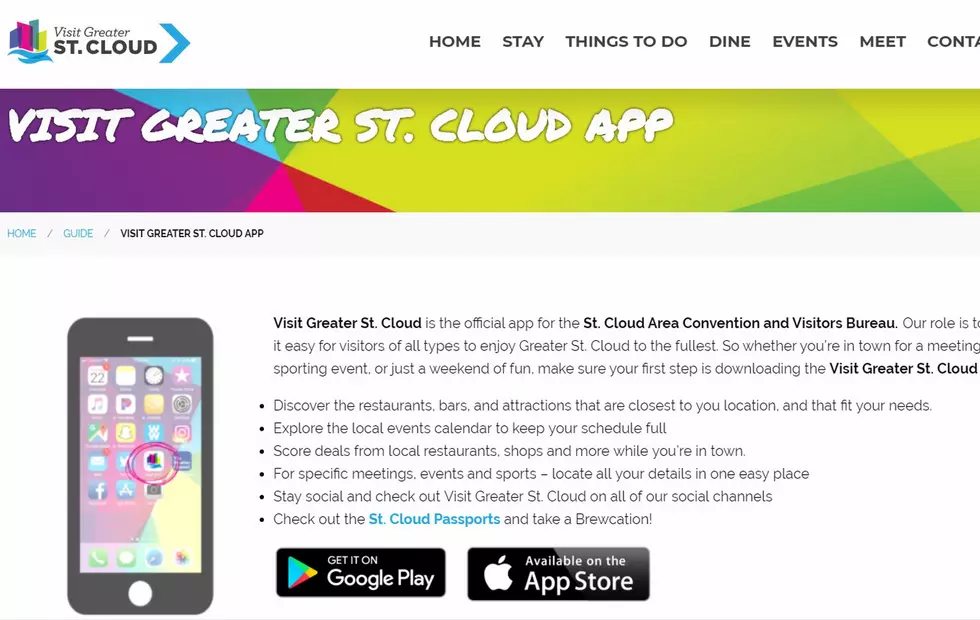 Looking for Something to do in St. Cloud? There's An App for that!
St. Cloud Area Convention and Visitors Bureau
ST. CLOUD -- Whether you're new to town, or have lived here for a while, there is a new mobile app that can help you find fun things to do. The St. Cloud Area Convention and Visitors Bureau has launched the app.
Executive Director Julie Lunning says it will help you be a tourist in your own town.
Lots of great options for deals when they go out to eat, or if they're going shopping.  We also have some games on there too.  Let's say you're part of the 21-plus crowd, you can take a St. Cloud brewcation on the app.  It's a fun little game where you can check in at over 13 breweries, taprooms, and wineries, and for every four check-ins, you get prizes.
Lunning says people coming into town for sports tournaments or conventions will also be able to customize the app with specific information about their events, as well as suggestions on what they can do in St. Cloud between their games or meetings.
Lunning says they invested in the app for Hockey Day Minnesota, and now its been refaced to include a wide variety of events in the area.
You can download it for free on Google Play on in the itunes store.