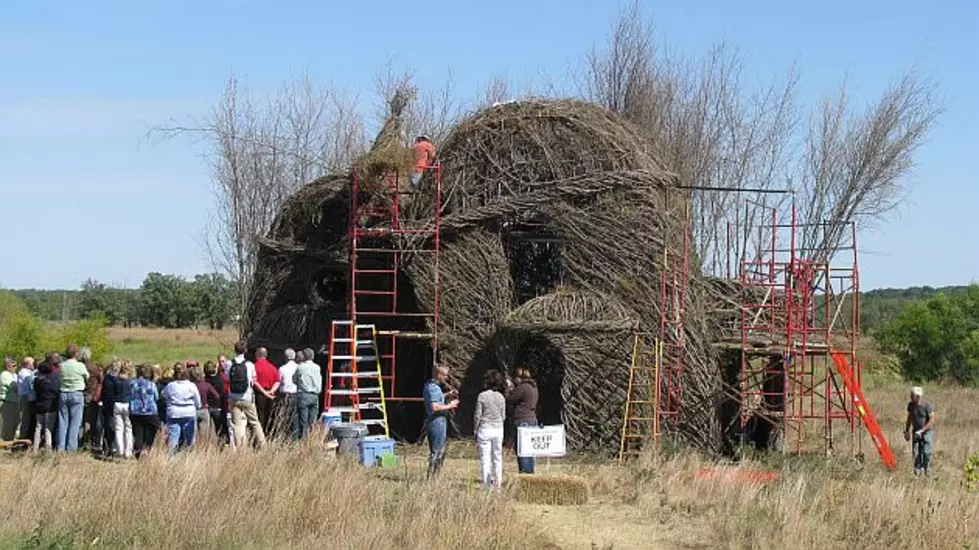 Chapel of Sticks Going up at St. John's [AUDIO]
COLLEGEVILLE - An unusual structure is going up this week at the entrance to St. John's University.  Artist Patrick Dougherty is leading a project to build a series of five chapels made out of sticks, inspired by the campus.
He says he wants his artwork to be accessible to everyone.
Dougherty is spending a three week residency at the St. John's Arboretum.  He says there are 10-15 people working on the sculpture each day.
Once it's done, it will stand for about two years.
Dougherty works on about 10 of these types of projects each year all around the world.