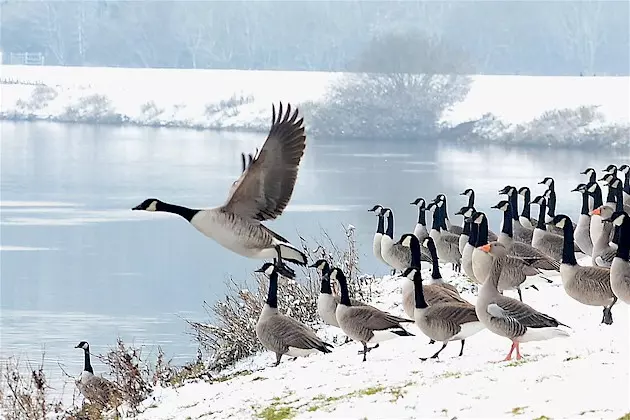 Canada Goose Season to Open September 2 in Minnesota
Laurence Griffiths/Getty Images
Minnesota goose hunters will take to the fields Saturday, September 2 for the early Canada goose season.
Waterfowlers aged 16 years and older are reminded they must possess a Minnesota small game license, a federal duck stamp, as well as the $4 early season goose permit and become HIP Certified. A state duck stamp is also required for hunters age 18 and over. Shooting hours remain a half-hour before sunrise to sunset with non-toxic shotshells only.
Bag limits for Canada geese are five per day, and 20 light geese per day statewide and will continue through September 17th. Hunting over surface water is restricted in the northwest goose zone centered around Thief River Falls. Check your waterfowl regulations for detailed maps.