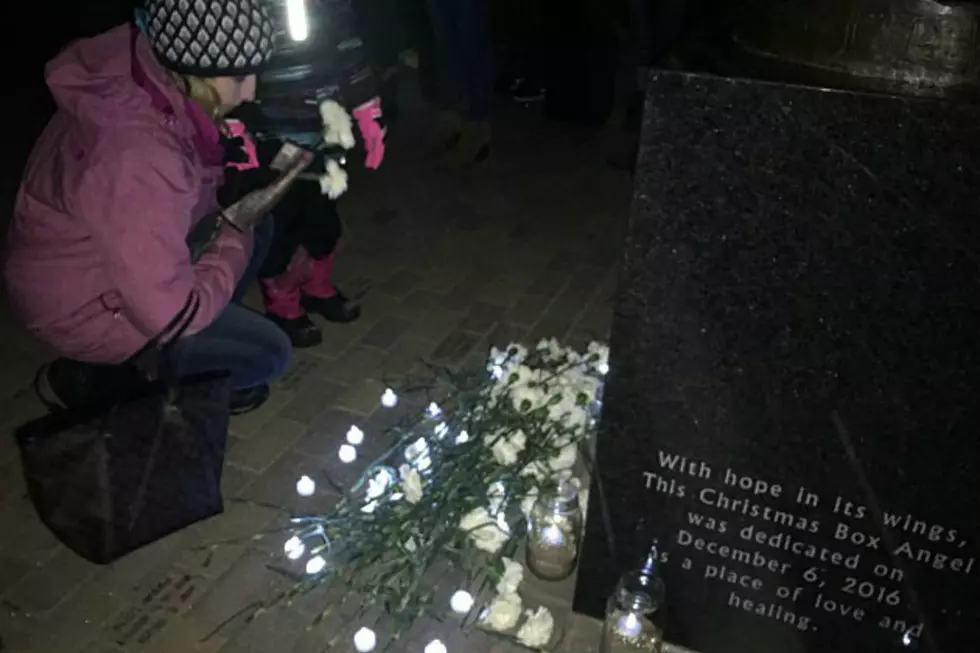 What Would Bri Do to Host Annual Candlelight Vigil
Chrissy Gaetke WJON
SARTELL -- Everyone is a child of someone and this week a Sartell based non-profit is honoring those who have passed.
What Would Bri Do is hosting their 3rd annual Angel of Hope Candlelight Vigil on Thursday at the Sartell Community Center from 6:30 p.m. - 8:00 p.m.
Tami Kruzel is the founder of What Would Bri Do. She says every year the event is held on December 6.
"The Angel of Hope was founded in Salt Lake City, Utah many years ago. It represents children that have been lost too soon. Our motto at What Would Bri Do is that everybody is a child of someone, at our candlelight vigils we have it on December 6th because that's the day it was placed initially in Salt Lake City."
The event will start with a short story about what the Angel of Hope represents and message of hope. Everyone will get the chance to lay a flower next to the angel in honor of their loved one. Kruzel says after the vigil they will have a social hour.
"So people can get to know each other. Our goal is to try to get people connected with others that have similar loss so that they aren't traveling this journey alone. Grief is such a long journey and right now with the holidays, it gets to be rather difficult. It's challenging for people when they have to celebrate this holidays without someone that they love."
Kruzel started What Would Bri Do after her daughter, BriAnna Kruzel died of unknown causes in 2013 at 18-years-old.