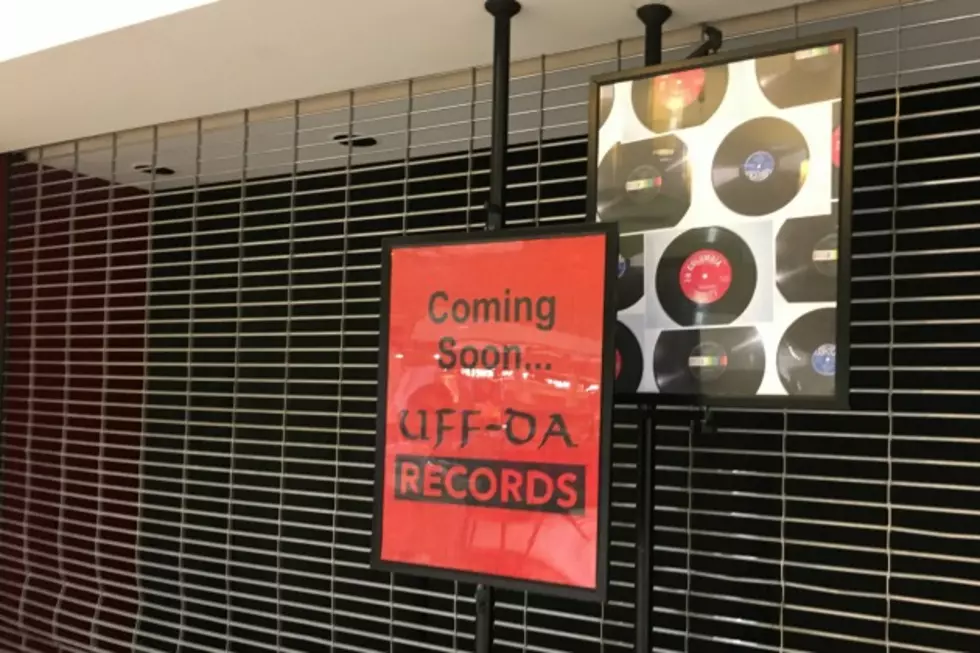 Stores Close, New Businesses to Open at Crossroads Center
Uff Da Records to open in Crossroads Center. (Chrissy Gaetke, WJON)
ST. CLOUD -- If you've walked around Crossroads Center recently you may have noticed some empty stores.
PacSun, Lady Foot Locker, Yankee Candle and Fan HQ have moved out of the mall. General Manager Darcy Eigen says this is the time of year where they see many stores leave the mall.
"We never like to see a retailer close but their is a high demand by retailers for space in our center. So this gives us an opportunity to continue providing great retail and entertainment for our customers. Typically this is the time of year retailers close, is at the end of their lease, which a lot of leases expire January 31st."
Of the closed stores, PacSun closed all of its stores nationally after going through bankruptcy, while Lady Foot Locker and Yankee Candle chose to not renew their leases. However, Lady Foot Locker did merge with neighboring store, Foot Locker to include women's athletic apparel.
Meanwhile, Eigen says while some retailers have moved out of the mall more are moving in.
"With Fan HQ it was Fan HQ Rock-n-Jock and the vinyl portion of that is taking over because it did so well. So we're going to have a full vinyl store. Vinyls are making a huge come back these days. That [Uff Da Records] will be opening I believe in a couple weeks."
Uff Da Records will be in the former Fan HQ location near Target. Crossroads Center is in negotiations with other retailers considering to move into the mall and will announce any changes as soon as possible.