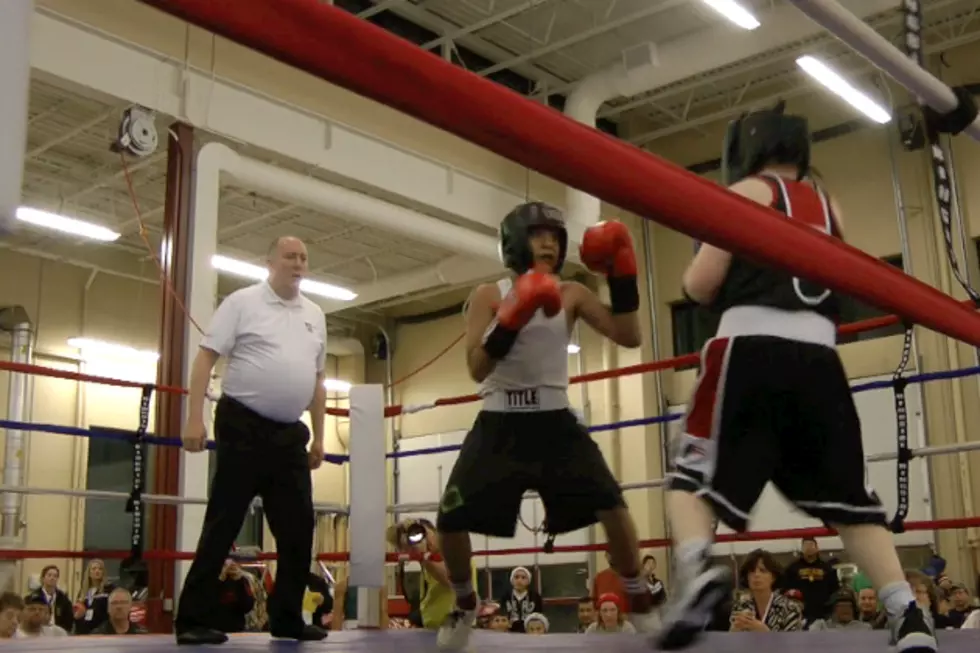 St. Cloud Hosting State Boxing Tournament
(Dan DeBaun, WJON News)
ST. CLOUD -- Over 50 of the state's best young boxers will be competing in St. Cloud this weekend.
The St. Cloud Golden Gloves Boxing Club is hosting the 2019 Minnesota Silver Gloves Tournament at Holiday Inn on Saturday. Athletes competing range in age from 8 to 16-years-old and come from 17 different gyms across the state.
Two local boxers will be participating in the tournament: Haiden Reynolds will be competing in the 11 to 12-year-old 70-pound division and JJ Ruiz III will be competing in the 13 to 14-year-old 100-pound division.
Winners will advance to Regionals in Hinkley on January 18th and 19th where they will compete for the chance to go to Nationals which will be held in Missouri at the end of January.
Admission to the tournament is ten dollars for adults and five dollars for students. Doors open at 3:00 p.m. and bouts start at 4:00 p.m.