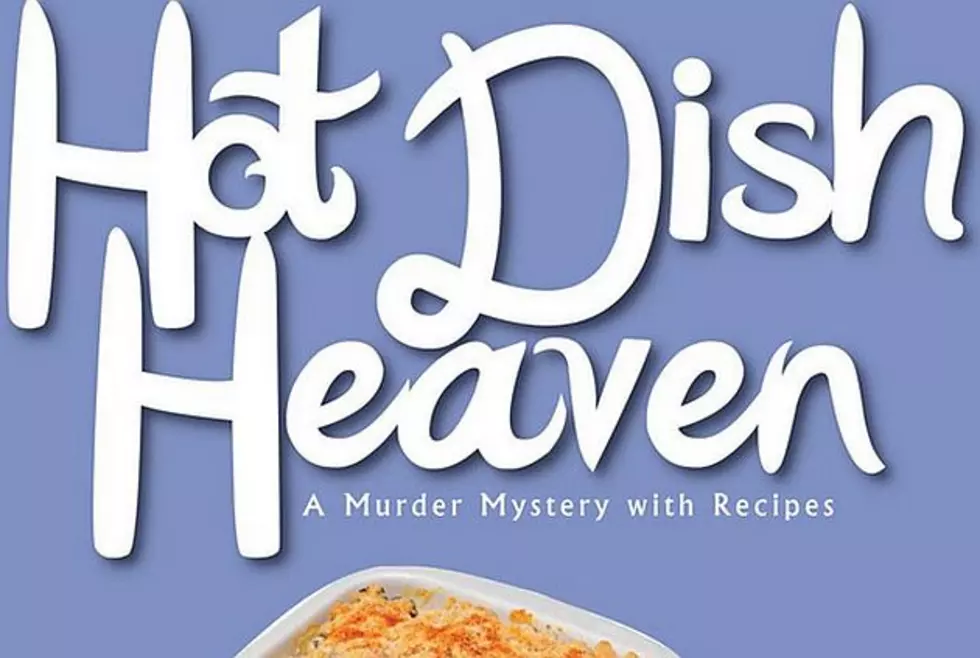 News @ Noon: Author Talks About Her Book 'Hot Dish Heaven: A Murder Mystery With Recipes' [INTERVIEW]
amazon.com
UNDATED - Today (Wednesday) on the News @ Noon show I talked with an energetic woman who has just penned her first book, titled "Hot Dish Heaven: A Murder Mystery With Recipes".
It's a unique book that weaves together a fictional mystery of murder, combined with some real recipes.
A Minneapolis cub newspaper reporter, Emerald Malloy, is assigned to gather "church food" recipes when she stumbles upon an unsolved murder. All of the recipes featured in the book are truly Minnesotan: hot dish, bars, and Jell-O salad.
Jeanne Cooney says she didn't set-out to write a novel, it's just something she fell into. Click on the audio player below to listen to the first segment of our interview.
In the second part of our conversation, Cooney says she isn't making fun of us who live out in greater Minnesota, but instead wants to celebrate our lifestyle.