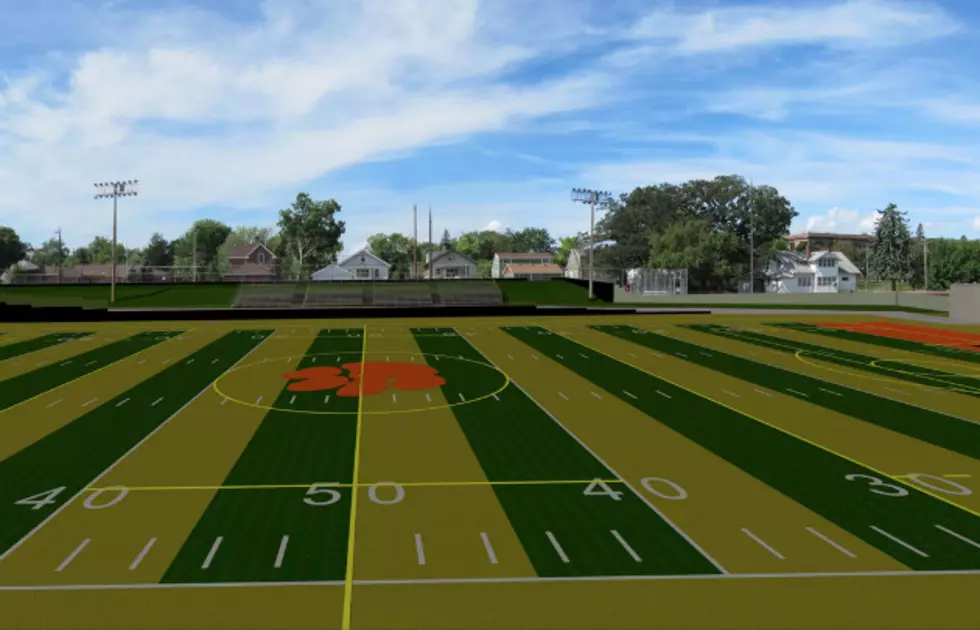 Friends of Clark Field Gearing Up to Start Fundraising for Renovation Project
The proposed Clark Field Renovations. This shows what it might look like after the first two phases of the project. (Photo: Miller Architects and Builders)
ST. CLOUD - The Friends of Clark Field group is gearing up to start fundraising for a proposed $675,000 renovation project for the site.
The school board discussed the renovation project during their Thursday night meeting, after Superintendent Willie Jett met with St. Cloud Mayor Dave Kleis and Friends of Clark Field leader Ruth Kaczor. The groups met to discuss if the city would be willing to take over the site in the future.
Under a proposed idea: the district would sell the field to the Friends of Clark Field while they fundraise. The group would then look to gift the field to the city in the future as a green community space.
Kaczor says Kleis indicated during their meeting that the city would be willing to take on maintenance costs for the site in the future.
"We met with the Superintendent and the Mayor and everybody is ready to go. I just think this is such a great example of the possibilities between a city, a community and a school district."
District 742 still has the long term goal of relocating varsity sports to the site of a new Tech High School in the future.
The board took no official action on Thursday night. An agreement will be drafted between the Friends of Clark Field, ISD 742 and the city to provide a short and long term maintenance of Clark Field.
The value of the field still needs to be assessed. Documents will be formalized and brought for approval at the next school board meeting on May 11th.
Friends of Clark Field unveiled the renovation plan to the District 742 finance committee last week.
The first phase would involve a $375,000 fundraising effort. The sinking west bleachers would be demolished, new sod would be put in, the playing surface would be moved 30 feet to the west and new block retaining walls would be put in.
Phase two would require an additional $300,000 fundraising effort. The retaining walls would be expanded to allow hillside seating on the west side, new field lighting and a new scoreboard would be installed, along with utilities for future restrooms and concessions.