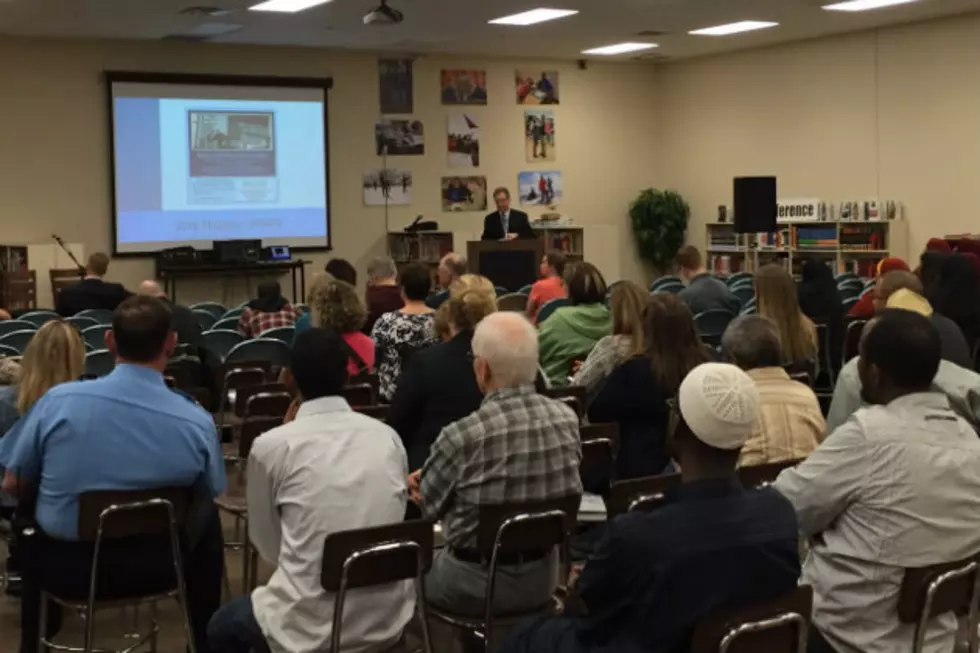 County Officials, Parents Discuss Current Issues Kids Face
Photo by Isaac Schweer, WJON
ST. CLOUD -- A community conversation was held tonight (Monday) at Tech High School to discuss current issues students and their parents are facing.
The event, called "Our Kids. Our Future.", featured officials from the Stearns County Attorney's Office, local law enforcement, corrections, and the FBI who gave presentations on a number of issues including truancy, drug use, and social media hazards.
"There's a lot of scary things out there for parents and kids to deal with," says Stearns County District Court Judge Frank Kundrat, who organized the event.
"We thought as a court, we should take some affirmative steps to be proactive and get out into the community more to talk to people about what's getting people into courts in the first place."
Following the presentations, a question-and-answer segment was held for any parents in attendance to ask what they might be able do to help resolve these problems.
Bob, a father of three from St. Cloud, says he came to the meeting because he's seen one of his kids struggle with truancy and drug use.
"It's not something the school district can solve, but we can all partner on this because with the reach of social media, it is so easy reach these kids and influence them whether that's [skipping] class or [getting] drugs," he says.
"We have to come together as a community and figure out a way to interrupt this because it's reaching proportions that are pretty scary."
Judge Kundrat says they hope to hold more informational meetings in the near future around the district.