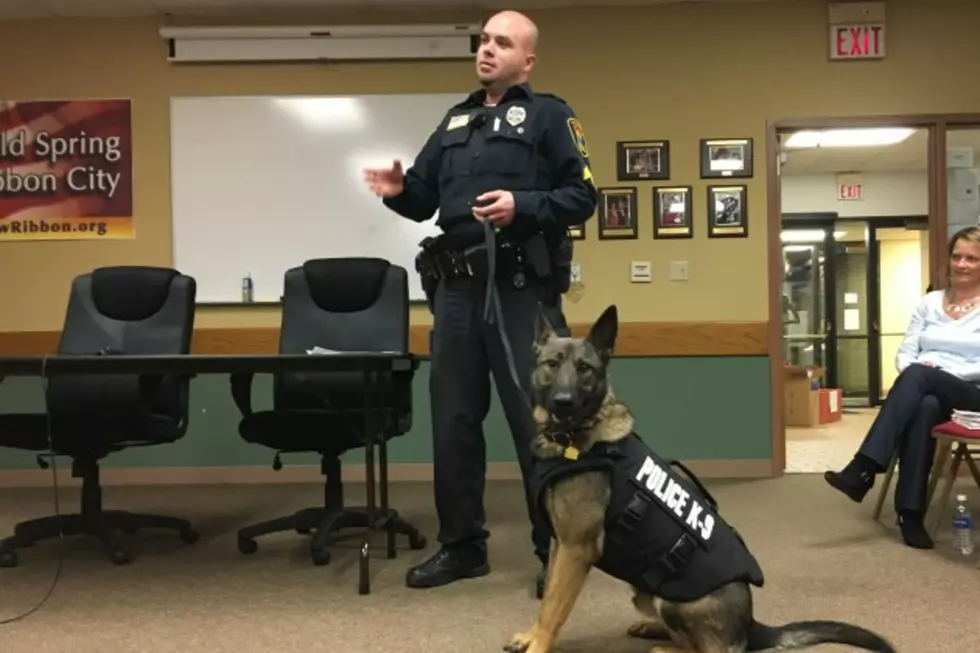 Cold Spring Pancake Breakfast to Raise Funds for New Police Dog
Cold Spring Police Dog, Officer Riley receives bullet resistant vest. (Chrissy Gaetke, WJON)
COLD SPRING -- The Cold Spring community is coming together to add a new member to the police department.
The Cold Spring Police Department has been working for about two years to raise funds to get a second police dog. Cold Spring Police Chief Jason Blum says a fundraiser on Friday during Hometown Pride Days is just what they need to meet their goal.
"The fundraiser this year is through the Cold Spring Area Chamber of Commerce, they do a Hometown Pride breakfast during our Hometown Pride Days at St. Boniface Church here in town."
The pancake breakfast will be held from 7:30 a.m. - 10:00 a.m. Each year the Cold Spring Area Chamber of Commerce selects a different recipient of the funds they raise during the event.
Blum says getting another police dog on the force will help keep both officers and the community safe.
"Over the years, we've had a K9 since 2000, and they've been really productive helping the officers on the road."
Currently the department has one police dog, Riley, who specializes in tracking and article searches. Blum says they hope to be able to get their new police dog this fall.