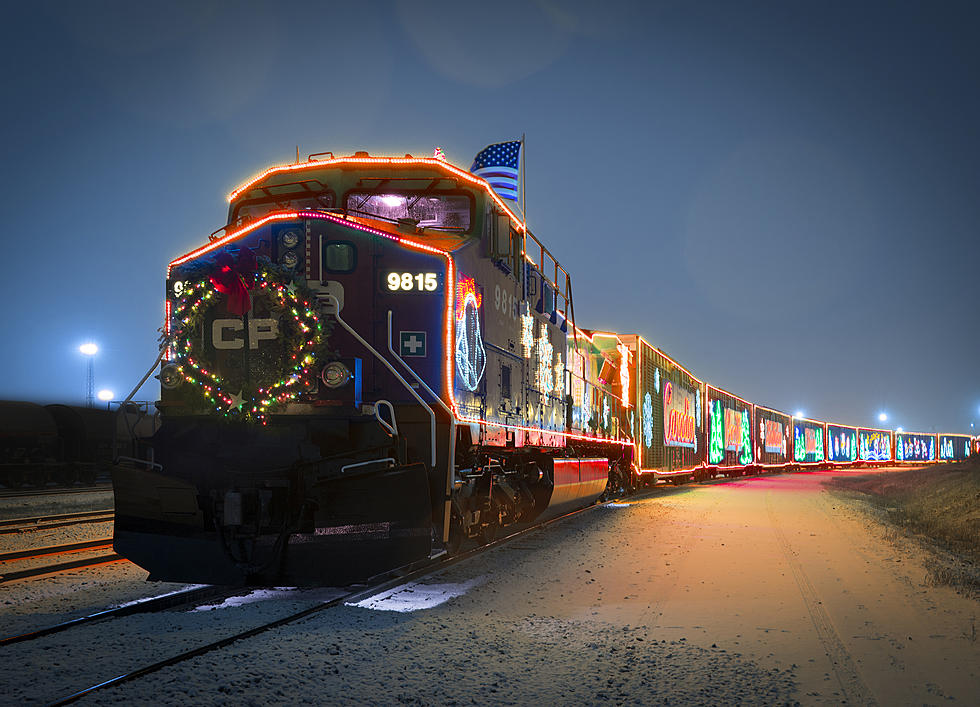 The Holiday Train is On it's Way to Central Minnesota
Kristopher Grunert/Canadian Pacific RR
DON'T MISS THE HOLIDAY TRAIN
The Holiday Train, with it's 14 brightly decorated cars, is on its way to central Minnesota.
The train will feature performers at all four of it's stops in central Minnesota, including hour long performances by Meghan Patrick, Tanicka Charles and Kelly Prescott.
Enter your number to get our free mobile app
DON'T FORGET TO BRING YOUR FOOD AND CASH DONATIONS
Canadian Pacific is asking you to bring a cash or healthy food donation when you visit the train, to support local charities in our area.
HOLIDAY TRAIN LOCAL DESTINATIONS
The Holiday Train began its journey over the Thanksgiving Holiday and will be making stops in the following locations soon:
Buffalo:  December 12th at 5:45 pm.
Annandale: December 12th at 7:15 pm.
Kimball: December 12th at 8:55 pm.
Alexandria: December 13th at 11:30 am.