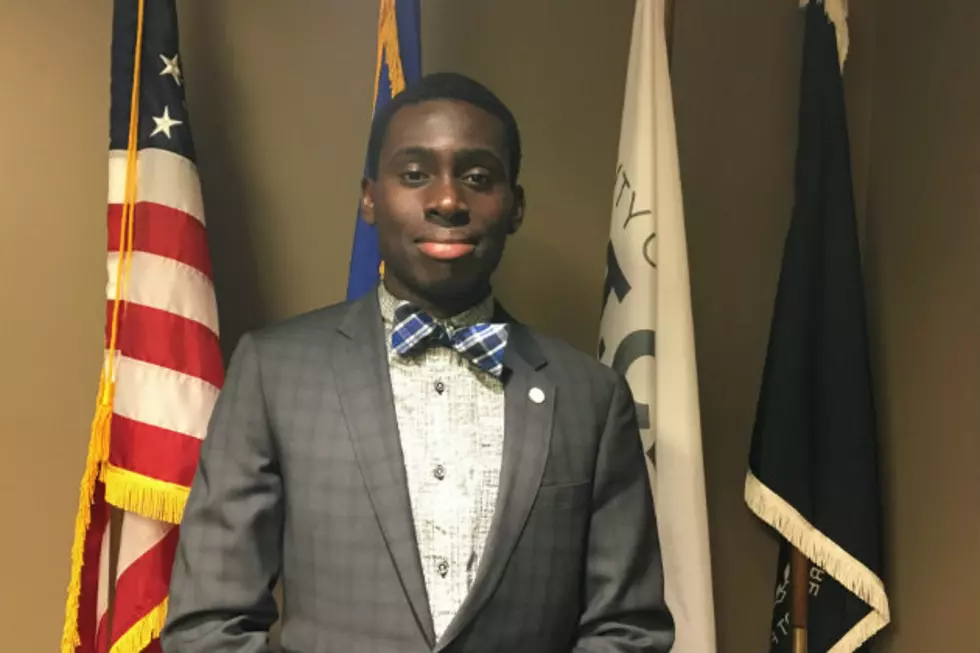 St. Cloud Man Receives Bush Fellowship
Emmanuel Oppong (Chrissy Gaetke, WJON)
ST. CLOUD -- A St. Cloud man is a recipient of the 2017 Bush Fellowship.
Emmanuel Oppong is one of 24 Bush Fellows that will receive up to $100,000 to help them become more effective leaders in their communities.
Oppong is the Community Engagement Coordinator for the St. Cloud Mayor's Office. He is originally from Ghana, West Africa. He graduated with his bachelor's degree in psychology from the University of Ghana and continued his education at St. Cloud State University. In 2013, he graduated with his master's degree in community counseling psychology.
Throughout his studies, Oppong says he developed a passion to help others. He started the Jugaad Leadership Program. The initiative works to bring more minority leaders to the community.
"I sit on the advisory board, through that experience, we've realized some of the information that we get that there's a lack of minority representation when it comes to the workforce, especially on the management level. Lack of representation of minorities on boards and commissions. Lack of representation of minorities in leadership positions. Part of the program is to fulfill that, to make sure these emerging leaders are fully trained and equipped to be successful."
Oppong says each person in the program is pared with a mentor to help them achieve their goals to be an effective leader within the community.
His passion to help minorities and better the community led him to apply for the Bush Fellowship. The Bush Foundation received nearly 650 applications. Oppong says he feels honored to be a recipient and he plans to use the funding for his leadership program, mental health programs and to better community relations.
"One is diversifying access to mental health [programs], another part of it is community building and another aspect of it, is improving race relations. -- That is what I'm going to be using this funding for."
Anyone 24-years-old and older who lives in Minnesota, North Dakota, South Dakota or the 23 native nations within those states can apply for the Bush Fellowship. The Bush Foundation will be accepting applications for the 2018 Bush Fellowship beginning August 15.