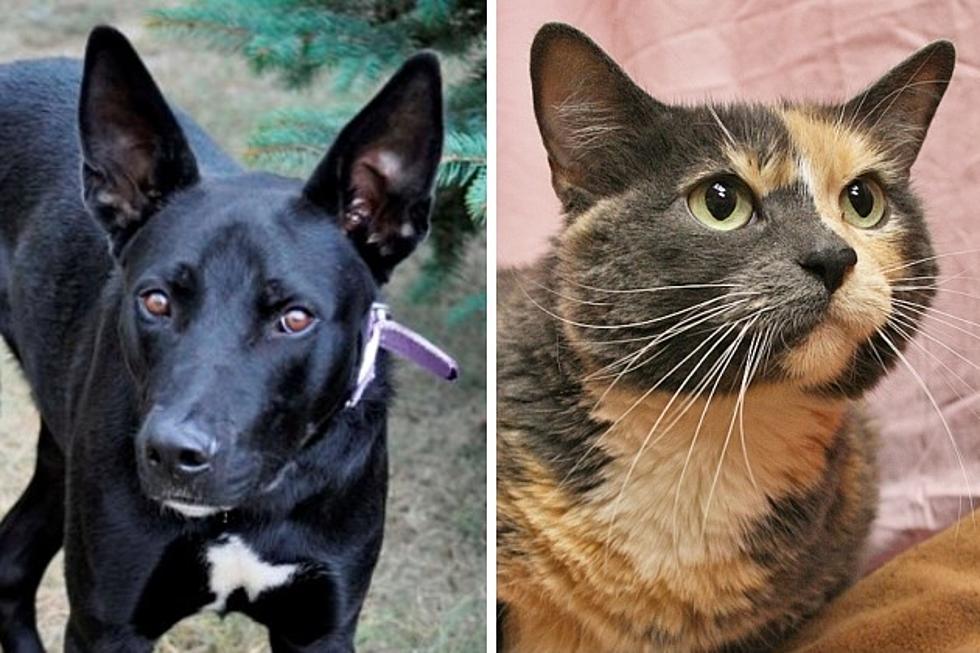 Pet Patrol: Meet Mojito + Samantha
Meet Mojito and Samantha at the Tri-County Humane Society.
---
Mojito, aka Moe, and is a very smart boy. He knows how to sit, shake, lay down, and is housetrained. Moe is a 1 ½ year old neutered German Shepherd and Black Lab Mix. He is very affectionate and loves human hugs. When he's ready for more loving, he will paw at you to get your attention. Moe's funny quirk is that he will howl with his favorite TV music - the Subway commercial, Jeopardy song, and the Two-and-a-Half-Men theme song! In his last home, Moe did well with the older children but was a bit rambunctious with the youngest child. He loves to play Frisbee, go for car rides, go swimming, and do agility. A home where he is the only pet would be ideal.
– Tri-County Humane Society Executive Director Vicki Davis
---
Samantha is a six year old spayed and front declawed cat. She loves to be pet and will give cat-intimate forehead rubs to her human. Samantha loves her high up places and is used to having a cat tower to hang out on. She knows the word 'no' and is accustomed to staying off the people furniture if she has cat furniture of her own. She is fearful of busy and noisy children, but has been perfectly friendly with people age ten and older. Samantha qualifies for our Name Your Own Price sale on cats.
– Tri-County Humane Society Executive Director Vicki Davis
---