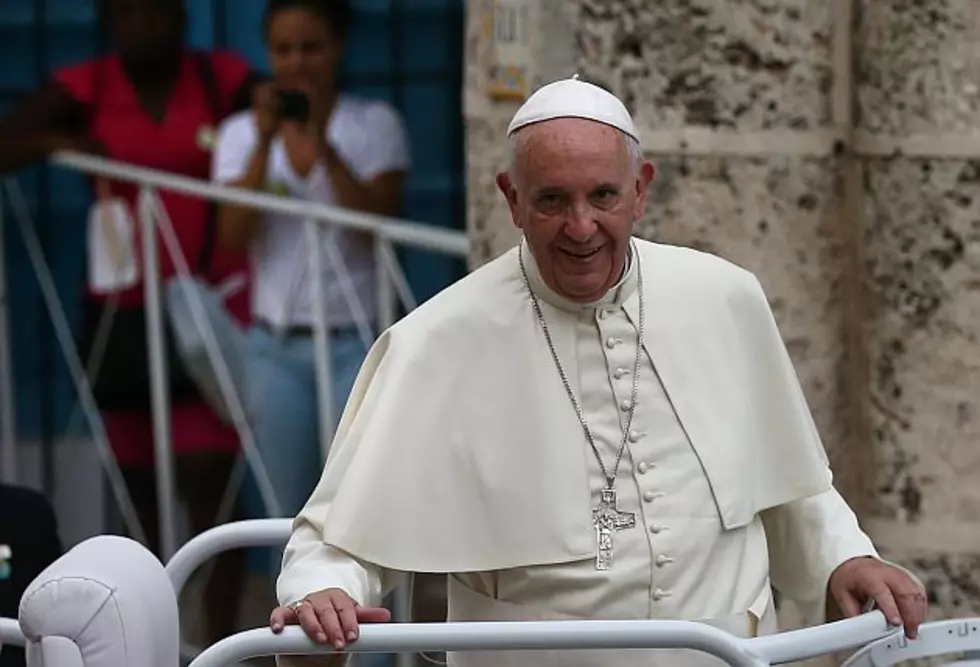 News @ Noon: Bishop Kettler, Delegation Going to see Pope Francis
Getty Images
ST. CLOUD - It's not exactly a front row seat, but Bishop Donald Kettler of the Catholic Diocese of St. Cloud will have a chance to see Pope Francis on several occassions  while he's in the United States this week.
Kettler says a special area is reserved for bishops.
That usually happens. We get a good place at the mass. We actually have a prayer service that he's having with the bishops at St. Matthews Cathedral in Washington, D.C. And then we'll have at the big mass in Philadelphia I'm sure we'll have a seat. We won't be right on top of the sanctuary, but we'll be able to see him and hear him.
Kettler says he's also been invited by Sixth District Congressman Tom Emmer to attend the the joint meeting of Congress on Thursday, when the Pope gives his historic address.
Pope Francis appointed Bishop Kettler to his current position here in St. Cloud.
A delegation from central Minnesota is also leaving tomorrow (Tuesday) to go see Pope Francis. Thirty-six people from the Diocese of St. Cloud, as well as 30 students from the College of St. Benedict and St. John's University, are going to Philadelphia for the World Meeting of Families.
Spokeswoman Chris Codden says they're expecting big crowds when the Pope is there.
Our itinerary is for the Festival of Families to get there at about 3:00 p.m., so we can be present for a 7:30 p.m. festival. And, then at the Papal mass we'll be leaving at noon, so we can be there for 4:00 p.m. mass. So yet it's going to take some time to get through the crowds.
Codden says they're expecting about 700,000 people when the Pope speaks at the Festival of Families on Saturday, and anywhere between one-and-two million people to attend the Papal mass on Sunday.