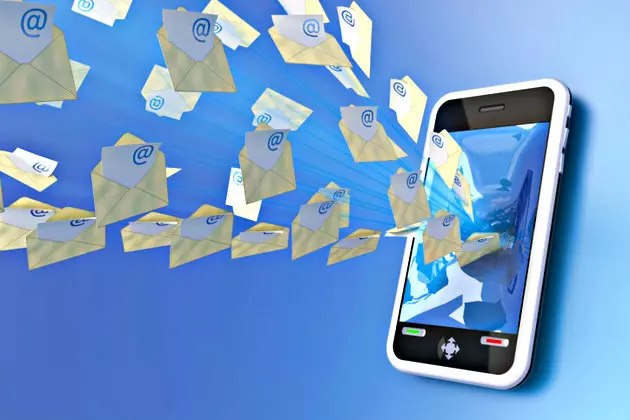 Is 'Email Hoarding' a Real Thing?
Thinkstock
IS IT WEIRD THAT I HAD TO DELETE OVER 8,000 EMAILS?
I hate having clutter in my email box. But with work, sometimes I just don't know when I should let some stuff go. I have emails that have contact information for upcoming interviews, or maybe I had a great interview, and I want to hang on to their information. Sure, I save their info in my phone, I created folders...but my mailbox was just a mess....so I did it...I broke down and deleted emails for two hours.
I had over 8,000 email messages in my work mail box....yes...in my INBOX! Not filed away neatly in a specific folder; no. I just didn't know what to do with them.
So I guess I'm a self diagnosed Email hoarder?
THE REASON WHY I HOARD MY EMAILS
How did my email hoarding problem start? It was a fear of losing valuable contacts from interviews that I had on my show.
I started my own talk show from scratch a few years back, and was trying to figure out a filing system that worked. Do I put my contacts in folders with relatable topics? Do they each get their own folder? Heavens! That would be 8,000 folders! It took a few years for me to realize what kind of filing system would really work.
WHAT TO THROW AND WHAT TO KEEP
Just like on the show Hoarders, I had to make two piles in my yard, so to speak. Stuff I COULD keep, and stuff that I just needed to let go of.
I have erased everything from my inbox, and keeping my inbox empty and orderly is quite a task. With interview requests coming in, emails from co workers, not to mention trying to sift through what's real, what's junk, and what I want, can be a task.
DOES ANYONE ELSE HAVE THIS PROBLEM AND A SOLUTION?
What kind of email system do you have? Do you save everything too? Send me your system ideas to kelly@mix949.com.