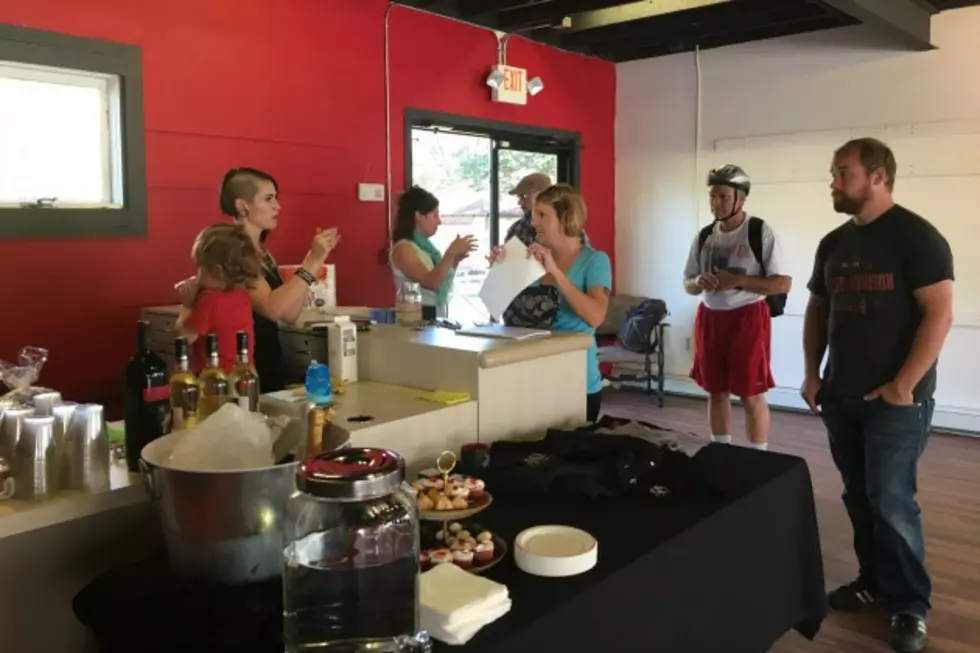 Burlesque Dance Studio Opens in St. Cloud
Open house at Revolver Studios (Chrissy Gaetke, WJON)
ST. CLOUD -- Sexy, sassy and healthy best describes a new dance studio that has moved into town.
Whether you are looking to do a fun workout or explore a new style of dance, Revolver Studios in St. Cloud can get you started.
The new dance studio opened Monday and is in the former Threads clothing store location at 628 9th Avenue South.
Owner Scarlette Revolver says she was a dance instructor for several years and she was inspired by her students to open her own studio.
"I would watch students come in on the first day of class and be really nervous and unsure about what they were doing. And not sure if they could even learn how to hula hoop. By the forth, fifth, sixth class they've completely changed in the level of confidence."
Revolver Studios offers a wide variety of dance classes for adults (ages 18 and up). Revolver says some classes are for women only but not all of them.
"The classes are for mainly all gender identities but I do have some classes that are for women only just because it's important to me and realize there is a need to create a safe space for female identifying individuals only."
Classes include Bump & Grind Burlesque, Chair Dancing, Belly Dancing, Booty Boot Camp, Yoga, Ballet, 70s Go-Go Cardio and many more.
Revolver says she likes to help empower women and she reminds each student it's not too late to try something new.
"Your body can do a lot of things that maybe you don't think it can do but you just have to go for it, you just have to try and have that positive attitude."
The studio also hosts bachelorette parties and birthday parties. Up to 20 people can make up a group. To see a full list of classes and class schedules visit Revolver Studios' website.