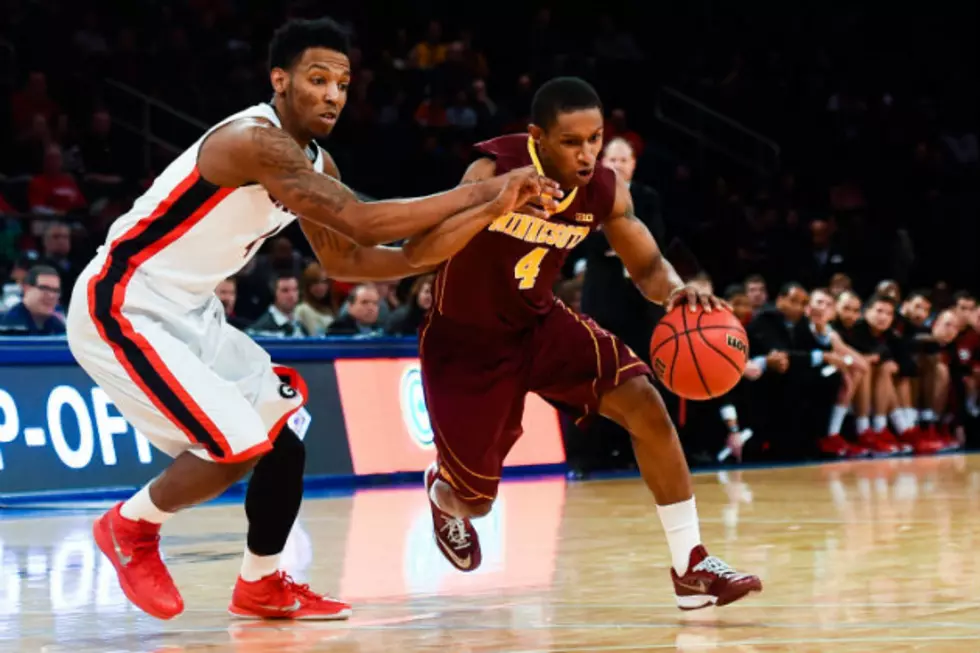 Big First Half Leads Gophers Over Georgia
Getty Images
NEW YORK, NY -- The Golden Gophers men's basketball team defeated the Georgia Bulldogs 66-62 at Madison Square Garden last night.
The teams played in the third place game of the NIT Season Tip-Off tournament.
Minnesota were led by junior forward Joey King who scored 15 points as Minnesota took a 12-point halftime lead.
Senior guard DeAndre Mathieu chipped in 12 points and Charles Buggs added 9 off the bench for the Gophers.
Georgia outscored Minnesota 37-29 in the second half, but the comeback fell short as the Gophers improve to 4-2 on the season.
Minnesota will travel to Wake Forest for a game on Tuesday.