You always save with The Value Connection and hundreds of values every single day. Here are some more extra-special limited-time savings, available at our website, over the counter at our retail outlets or by calling us at 320-258-SAVE.
---
HERE'S WHATS ON SALE!
HALF-PRICED DEALS!
Available at all locations & online starting at 12pm!
CLICK HERE TO SEE THE VALUE CONNECTION AT CASH WISE GRAND OPENING HALF-PRICED SPECIALS!
---
STOP BY FRIDAY 2/22/19 FROM NOON - 6PM!
Come say "hi" to Abbey from Mix 94.9 and 98.1-Minnesota's New Country from noon to 2p.
Grab a slice of Topper's Pizza (while supply lasts) and check out our half price specials (that will be available at all our locations and announced at noon Friday)!
Plus, at Cash Wise only after noon on Friday, If you spend $100 or more on your order (excluding our half price deals) you'll receive an additional $10 off your order.
Limit one $10 "extra savings" per customer.
---
INTRODUCING WEEKEND HOURS!
As part of the Grand Opening Celebration we're also announcing weekend hours!
We'll now be open: Saturdays 9:30a to 6p and Sundays 10a-3p!
---
LIMITED TIME SPECIAL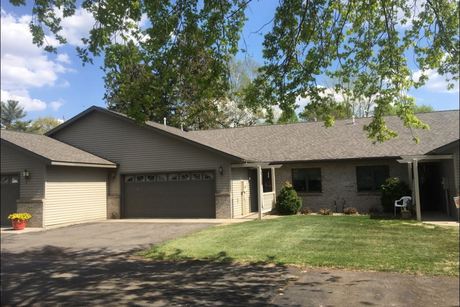 SCHYMA EXTERIORS
Let Schyma Exteriors help you protect your home like the investment it is. They differentiate themselves from the competition through exceptional service and quality workmanship. Whether your project is located in St. Cloud or in one of the outlying communities like Milaca, Zimmerman, Princeton, or Little Falls, you won't find a more committed team of roofing professionals.
$1000 Toward Roofing Services from Schyma Exteriors for $580
---
NEW ITEM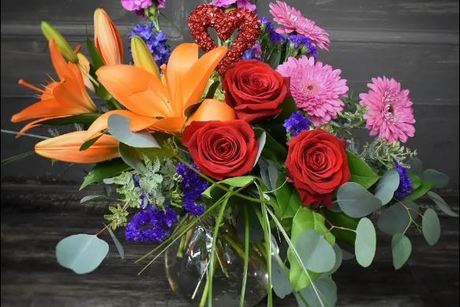 ST. CLOUD FLORAL
Look no further than St. Cloud Floral, Inc., the premier St. Cloud florist, for beautifully-arranged flowers and gift baskets for any occasion. Their highly-trained staff will handle your order with care.
$25 Certificate to St. Cloud Floral for $17.50
---
NEW ITEM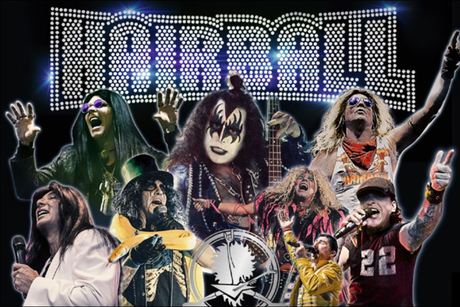 "HAIRBALL" AT BERNICK'S ARENA 4/13/19
Come see "Hairball" play at Bernick's Arena in Sartell on Saturday, April 13th, 2019. Opening band "Sweet Siren" will take the stage at 8pm. Doors open at 7pm. This event is a fundraiser for Sartell Youth Hockey. This is a 21+ event. ID checked at the door. For more information visit sartell.pucksystems2.com
This ticket when purchased through the Value Connection, is only available at our Townsquare Media location at 640 Lincoln Ave SE St. Cloud.
$20 Ticket to "Hairball" at Bernick's Arena 4/13/19 for $15
---
LIMITED TIME "TAX TIME" SPECIAL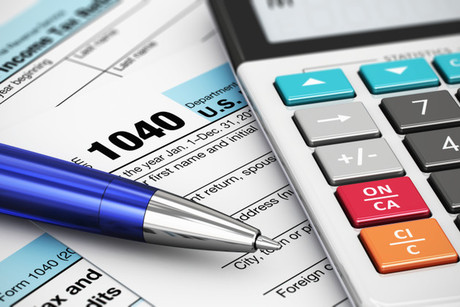 LIBERTY TAX
Get the maximum tax refund and friendly service you deserve!  Your friendly, local tax experts are just around the corner and happy to help at Liberty Tax in St. Cloud!
$100 Certificate Toward Tax Service at Liberty Tax for $55
---
 

LIMITED TIME SPECIAL
ROBERT'S FINE JEWELRY
Robert's Fine Jewelry is a premier full-service jewelry store with over 40 years experience.
Certificate toward a new jewelry purchase at Robert's. Not valid on repairs. Not valid on previous purchases or layaways. May purchase and use up to five certificates per customer, per purchase.
$100 toward jewelry purchase at Robert's Fine Jewelry --
---
LIMITED TIME SPECIAL
BALLARD'S RESORT
At Ballard's their motto is large enough to serve you, small enough to know you; and you'll find that they are committed to honoring that sentiment at all times.  Whether it's their comfortable and modern cabins, their beautiful and spacious lodge, or even their fully stocked restaurant..you'll find that their goal is to make your fishing adventure as enjoyable as possible.
$3600 Winter Ice Fishing Weekend Pkg for 6 at Ballard's Resort -- $3600 value for just $2520
$2670 Winter Ice Fishing Mid-Week Pkg for 6 at Ballard's Resort -- $2670 value for just $1869
---
FOLLOW THE VALUE CONNECTION ON FACEBOOK & TWITTER
Follow The Value Connection on Facebook and Twitter! Stay up-to-date on our newest items, limited time specials, on location events and more.
---
Here are several ways to order from The Value Connection:
-- Shop online at TheValueConnection.com. We'll mail certificates to you.

-- Call 320-258-SAVE (320-258-7283) to place your order. We'll mail certificates to you.

-- Buy and pick-up certificates at one of our retail outlets:
Value Connection Headquarters for Townsquare Media at 640 SE Lincoln Avenue, Monday-Friday 8-6, Saturdays 9-1.
Miller Auto Plaza at 2930 2nd Street South in St. Cloud, Monday-Friday 9-9, Saturdays 9-6.
---
Sign-up for our Value Connection Newsletter!
We'll deliver weekly specials on Monday mornings and weekend specials on Friday mid-day!
*

 Email

*

 First Name

*

 Last Name

*

 Zip

*

= Required Field
Email Marketing You Can Trust