Shop The Value Connection
You always save with The Value Connection and hundreds of values every single day. Here are some more extra-special limited-time savings, available at our website, over the counter at our retail outlets or by calling us at 320-258-SAVE.
---
FEATURED DEALS
WEEKLY SPECIALS — February 27 – March 3, 2017
Sale prices good until noon, Friday, March 3rd.
FAMOUS DAVE'S
$5 in "Pig Bucks" — $5 value for just $3.50.
G-ALLENS in Sartell
$10 general certificate — $10 value for just $6.
JET'S PIZZA
$5 general certificate — $5 value for just $3.
$10 general certificate — $10 value for just $6.
$20 general certificate — $20 value for just $12.
MAIDRITE RESTAURANT
$5 general certificate — $5 value for just $2.25.
OLD CREAMERY CAFE
$10 general certificate — $10 value for just $6.50.
QUALITY CLEANERS
$10 toward dry cleaning — $10 value for just $6.
VACUUM CENTER & SEWING
$50 toward anything in store — $50 value for just $30.
YELLOW CAB
$5 general certificate — $5 value for just $3.
---
NEW ITEM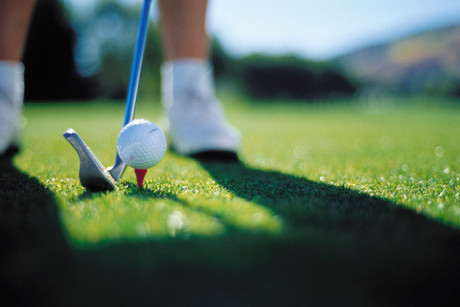 RICH SPRING GOLF
The Rich-Spring Golf Club is a beautiful 18-hole championship course located between Richmond and Cold Spring in Central Minnesota. They offer one of the finest places to play golf in the area. The clubhouse at Rich-Spring overlooks scenic Schneider Lake and features the Lakeview Bar & Grill which is open to the public. The Pro Shop features a full line of clothing and equipment to fulfill all of your golf needs. Group and individual instruction is available from our staff of teaching professionals. Let Rich-Spring be the host of your next business or family outing. They offer a full range of tournament services to help make your next outing a memorable one.
Range punch card (20 buckets) at Rich Spring Golf — $60 value for just $42.
9-hole punch card (10-Rounds) at Rich Spring Golf Club — $165 value for just $116.
---
HALF PRICE SPECIAL
EAGLE TRACE GOLF
Lifetime golf single membership to Eagle Trace Golf Course, including unlimited daily golf with your prime choice of tee times. You can book your tee time ten days in advance and play in the golf league for free. Plus, you get free access to the driving range and swimming pool. (Cart not included.)
Lifetime Membership at Eagle Trace Golf — $8,000 value for just $4,000.
---
HALF PRICE SPECIAL
FIREBUGGZ
Who wants S'Mores? Create your own customized backyard fire pit sanctuary with Firebuggz products. Landscape design and creation available. Firebuggz has the landscape block and a bunch of Firebuggz accessories to create your ultimate fire pit experience.
Products, Design & Creation from Firebuggz — $2,000 value for just $1,000.
$100 toward products, design and creation from Firebuggz — $100 value for just $50.
---
HALF PRICE SPECIAL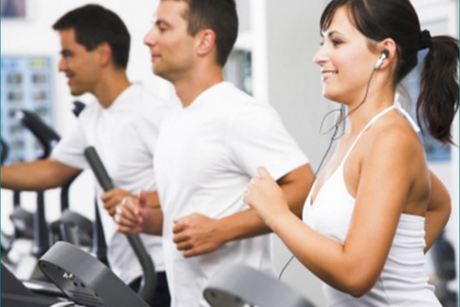 ANYTIME FITNESS IN WAITE PARK
Enjoy 24-hour cardiovascular equipment, a complete line of strength equipment, free weights, total member support and convenient parking. Anytime Fitness in Waite Park also offers private bathrooms and showers, tanning, personal training, classes and 24-hour security. Start your path to a healthy lifestyle within the convenience of a 24-hour health club! Anytime Fitness in Waite Park is located on 2nd Street across from Menards. Save over $170 now on the twelve-month pass through the Value Connection!
12-Month Pass to Anytime Fitness in Waite Park — $575 value for just $402.50.
---
HALF PRICE SPECIAL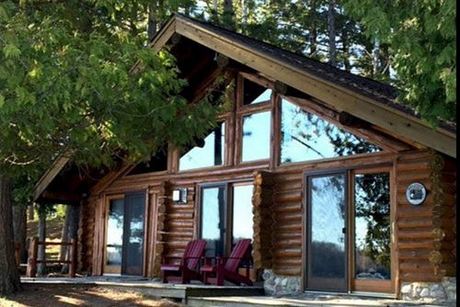 WILDWOOD CHALET AT WILDERNESS LODGE
Relax and unwind with the ultimate retreat. A family of four can enjoy a one week stay at the Wilderness Chalet. Wilderness Lodge is not a resort – it is an escape from the ordinary. You won't find a crowded beach, bar or restaurant, and there is a limited number of eclectic log cabins nestled in the towering pines along the shore of pristine Turtle Lake. Lost in time, this grand log estate once served as a booming resort, but today it is a secluded north woods retreat.
$2000 toward stay in the Wildwood Chalet at Wilderness Lodge — $2,000 value for just $1,000.
---
FOLLOW THE VALUE CONNECTION ON FACEBOOK & TWITTER
Follow The Value Connection on Facebook and Twitter! Stay up-to-date on our newest items, limited time specials, on location events and more.
---
Here are several ways to order from The Value Connection:
— Shop online at TheValueConnection.com. We'll mail certificates to you.

— Call 320-258-SAVE (320-258-7283) to place your order. We'll mail certificates to you.

— Buy and pick-up certificates at one of our retail outlets:
Value Connection Headquarters for Townsquare Media at 640 SE Lincoln Avenue, Monday-Friday 8-6, Saturdays 9-1.
Miller Auto Plaza at 2930 2nd Street South in St. Cloud, Monday-Friday 9-9, Saturdays 9-6.
Crossroads Shopping Center, Located near Target. Open Monday through Saturday 10:30 – 7 (1:30 – 2 closed for lunch), Sundays 12-5.
---
Sign-up for our Value Connection Newsletter!
We'll deliver weekly specials on Monday mornings and weekend specials on Friday mid-day!
*

 Email

*

 First Name

*

 Last Name

*

 Zip

*

= Required Field
Email Marketing You Can Trust