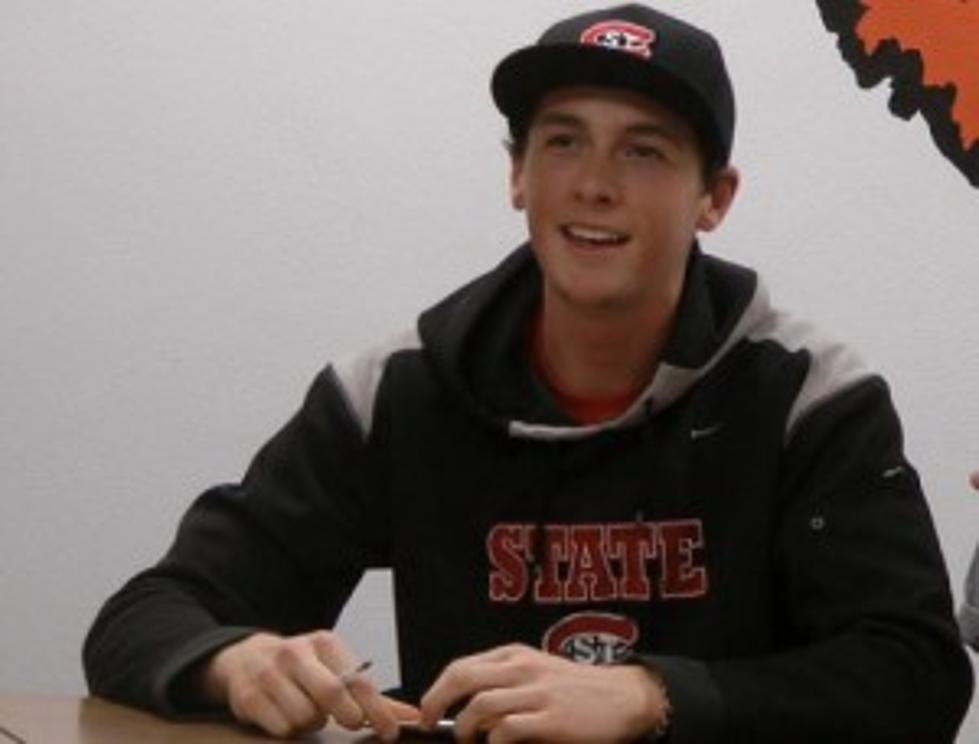 St. Cloud Tech's Andy Foley Signs With St. Cloud State Basketball [VIDEO]
(Photo: Dan DeBaun, WJON News)
ST. CLOUD -  St. Cloud Tech's Andy Foley signed a letter of intent to play basketball for St. Cloud State beginning in the 2014-15 season.
Foley, a 6'5" guard is chasing former Tiger and SDSU Jackrabbit Nate Wolters for the school's all-time scoring record.  Wolters currently plays in the NBA for the Milwaukee Bucks.
The senior says that assistant coach Matt Reimer played a big role in his deciding to play for his hometown Huskies. He named SCSU, Bemidji State and Minot State as the three finalists he was trying to choose between.
Ultimately distance from home proved to be a factor for Foley, along with SCSU's recent success in the NSIC.
[onescreen item="5163969"]