You always save with The Value Connection and hundreds of values every single day. Here are some more extra-special limited-time savings, available at our website, over the counter at our retail outlets or by calling us at 320-258-SAVE.
---
SPRING CLEAN-UP, FIX-UP!
Prices in effect from Noon, Friday, April 16 through Noon, Monday, April 19.
AMERICAN DOOR WORKS
$100 certificate for just $70.
DAVE'S PRECISION WASH
$100 towards commercial or residential wash for just $60.
DONE RIGHT CONTRACTING MN
$100 certificate OR Instant Voucher toward service for just $60.
ECOWATER SYSTEMS
$44.95 certificate for five 50-lb. bags of softener salt for just $30.
EHLINGER LAWN SERVICES
$100 toward mosquito control package for just $60.
$100 toward lawn care for just $60.
GENERAL REPAIR APPLIANCES AND HANDYMAN SERVICES
$69.95 toward service call for just $50.
HANSON PAVING
$500 toward driveway blacktopping for just $300.
H & S HEATING AND COOLING
$550 toward furnace & A/C for $400.
KINETICO WATER SYSTEMS
$500 toward new Kinetico system for just $300.
$1,000 toward Kinetico whole house system for just $600.
ROOF MAXX
$500 certificate for just $300.
ULTRA SHIELD SEALCOATING INC.
$100 toward driveway sealcoating for just $60.
ST. CLOUD GENERAL RENTAL
$25 toward any rental for just $17.
$50 toward any rental for just $30.
$75 toward any rental for just $45.
RESTAURANTS
BAYVIEW BAR & GRILL IN ONAMIA
$10 food and drink certificate for just $6.
JET'S PIZZA
$5 certificate for just $3.
TUTTI FRUTTI KITCHEN AND MARKET FARM
$10 certificate for just $6.50.
---
HALF PRICE
RIDDLE'S JEWELRY
Riddle's Jewelry provides the customer with unique, quality merchandise at a competitive price backed by over 60 years of customer service and reliability. Visit them in the Crossroads Shopping Center to see their beautiful display of jewelry or for service and repair of jewelry and to answer any questions you may have. This gift card may be redeemed at Riddle's Jewelry locations at Crossroads in St. Cloud or also at their Brainerd, Willmar, and Mall of America locations.
---
HALF PRICE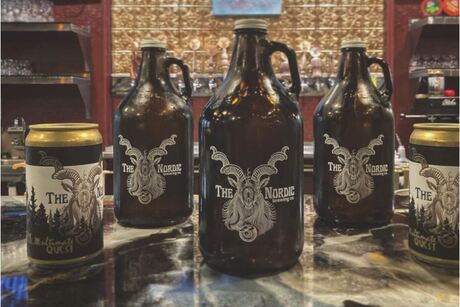 NORDIC BREWING COMPANY
Beer…the ultimate quest! The Nordic Brewing Company was founded in November 2018 and is located at 530 Cedar Street in Monticello. With a great selection of excellent beer, they hope you stop by to visit soon.
---
HALF PRICE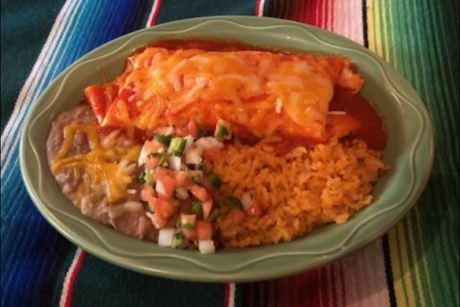 GUADALAJA MEXICAN RESTAURANT IN ROGERS
When you think of Mexican food, you may think of a crisp taco shell with juicy meat, delicious toppings, and a sauce that compliments the taco perfectly. You may also think of a fully loaded burrito and homemade margaritas. Whatever you think of when you have Mexican food on your mind, visit family-friendly Guadalajara's in Rogers. All of their decor items are handmade, they have a full bar, and they only play traditional Mexican music.
---
HALF PRICE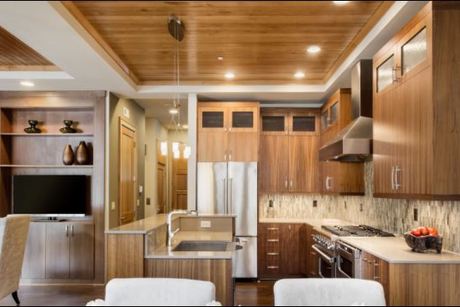 PANACHE INSPIRATION CENTER
Catering to design professionals, builders and homeowners, Panaché Inspiration Centers deliver a completely integrated buying experience, featuring the most distinctive and trend-forward cabinet, countertop and flooring brands with matching millwork, window treatments and storage solutions. On-site designers offer kitchen, bath and home design services for projects of all kinds, from simple remodels to total interior transformations and new construction. Panaché service and support assures a simple, seamless process and memorable results.
$1800 certificate toward your project for just $900.
---
NEW WAY TO SHOP THE VALUE CONNECTION!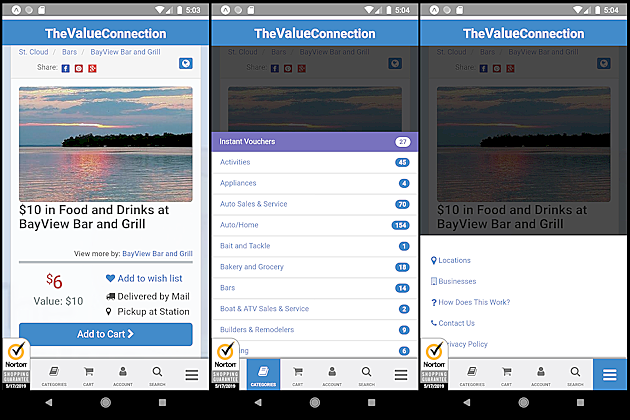 Shop easier with our NEW App! Available now for both Apple & Android phones!
Click here for more information!
---
FOLLOW THE VALUE CONNECTION ON FACEBOOK & TWITTER
Follow The Value Connection on Facebook and Twitter! Stay up-to-date on our newest items, limited time specials, on location events and more.
---
Here are several ways to order from The Value Connection:
-- Shop online at TheValueConnection.com. We'll mail certificates to you.
-- Call 320-258-SAVE (320-258-7283) to place your order. We'll mail certificates to you.
-- Buy and pick-up certificates at one of our retail outlets:
Value Connection Headquarters for Townsquare Media at 640 SE Lincoln Avenue, Monday-Friday 8-6, Saturdays 9-1.
Cash Wise Waite Park at 113 Waite Ave S in Waite Park Monday - Saturday 8:30-5. (Closed 12:30p - 1p for lunch daily)
---
Sign-up for our Value Connection Newsletter!
We'll deliver weekly specials on Monday mornings and weekend specials on Friday mid-day!
*

 Email

*

 First Name

*

 Last Name

*

 Zip

*

= Required Field
Email Marketing You Can Trust