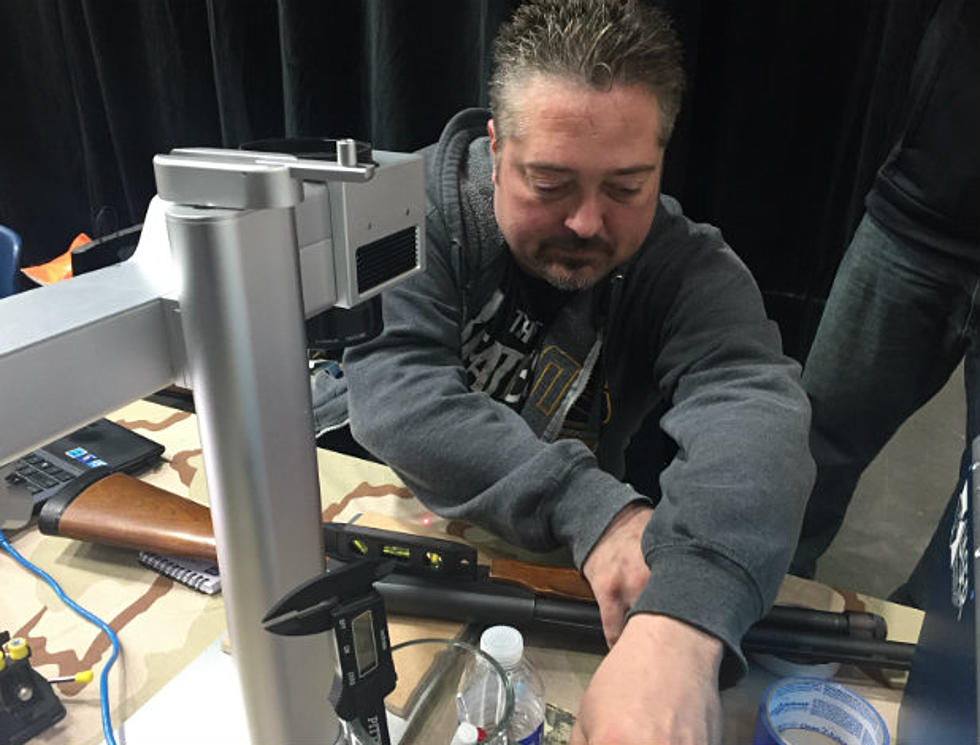 Gun Show Brings Firearm Education To St. Cloud
Midland Armory Engraving At Gun Show. By Justin l;aBounty
ST. CLOUD - Gun Shows allow vendors to educate people on the newest in gun laws and products.
On Saturday afternoon hundreds of people flocked to the River's Edge Convention Center for the gun show.
Everything from vintage guns to the newest products could be seen when taking in the event. Derick Darwin owner of Midland Armory in Foley was in the middle of all the action.
The Midland Armory booth was doing custom engraving on guns at the show, while Darwin was showing the customizing capabilities of one of their new products, the Robinson Arms XCR-M.
For people who don't educate themselves on these guns they may seem scary, but Darwin says they actually have a functional use and aren't all that scary.
"These guns may look dangerous but they are just misconceived."
Darwin showed bystanders what it requires to buy certain firearms, and what the state or federal government require to buy firearms.
Most exhibitors at the event were happy to help teach curious visitors about proper gun etiquette, safety, and general knowledge.
Even if you aren't a gun owner, the gun show is a great place to gain a different perspective when it comes to firearms.