Worst Christmas Gift? (WJON's Question of the Week)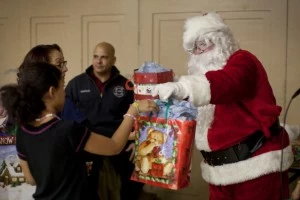 WJON's Question of the week is asking you this week what is the worst Christmas gift you received?  We'll all received something that we thanked the giver for but know we wouldn't use it or wear or whatever.  Tell us your Christmas horror story by calling 320-252-5852 between 9:10-10 Friday.  You can also email jay@wjon.com or comment on facebook.
Jay Caldwell and either Abby Faulkner or Jim Maurice host Question of the Week 9:10-10 Fridays on AM 1240-WJON.  Tune in and check it out.