Vikings Introduce McNabb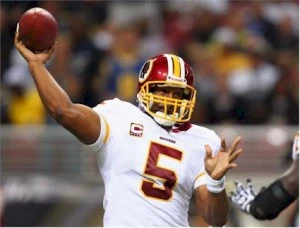 The Vikings introduced quarterback Donavan McNabb at a press conference Friday.  Minnesota traded for him with Washington earlier this week.  McNabb says "I want to win now and I want to win here".  He expects to be the starter but says he's willing to work with young quarterbacks Joe Webb and Christian Ponder.  McNabb cannot practice with the Viking until the new NFL fiscal year begins August 4.
The Vikings also officially signed DT, Remi Ayodele, receiver Devin Aromashadu, and kicker Ryan Longwell.