Twins Beat White Sox 6-3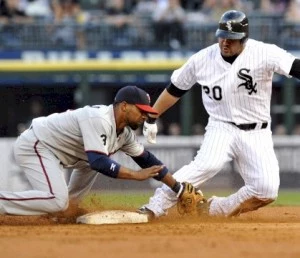 The Twins beat the Chicago White Sox 6-3 Sunday in Chicago.  Anthony Swarzak threw 6 innings with 4 hits and 1 earned run allowed to get the win and improve to 2-2.  Matt Capps threw a scoreless 9th inning to get the save, his 15th.  Michael Cuddyer went 2-4 with 1 RBI, Rene Tosoni went 2-3 with a run and 1 RBI and Alexi Casilla added 2 hits and 2 runs scored for Minnesota.
The Twins are 41-48 and are 6 1/2 games back of Detroit for first place in the American League Central.  The Twins host Kansas City Thursday after getting the next 3 days off for the Major League Baseball All Star break.