Snowfall Totals Starting To Add Up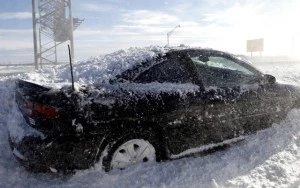 ST. CLOUD -St. Cloud officially had 8 inches of snow — as of 8:00 a.m. this (Tuesday) morning .
The average snowfall in St. Cloud for the entire month of March is 8.3 inches.
We've now had over 44 1/2 inches of snow for the season, which is about nine inches above normal.
Other Totals:
Kimball – 8″
Sauk Rapids – 7″
Rice – 6.5″
Foley – 5.5″
Cold Spring – 5.5″