Sierra Club Pressuring Xcel Energy To Retire Sherco Units 1 and 2 [AUDIO]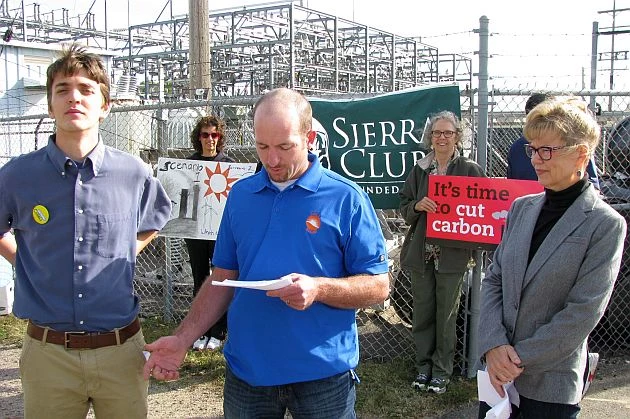 ST. CLOUD – The Sierra Club's "Beyond Coal Campaign" held an event this (Monday) morning outside the Xcel Energy office in St. Cloud.
Spokesman Brian Anderson says they've been collecting signatures from residents demanding Xcel retire the Sherco coal-burning power plant in Becker.
Audio clip: Adobe Flash Player (version 9 or above) is required to play this audio clip. Download the latest version here. You also need to have JavaScript enabled in your browser.
Meridith LeMoyne lives in Clearwater, near the plant.  She says she got involved in a grassroots effort through her neighbors.
Audio clip: Adobe Flash Player (version 9 or above) is required to play this audio clip. Download the latest version here. You also need to have JavaScript enabled in your browser.
The Sierra Club has launched a weeklong push encouraging residents to tell the Minnesota Public Utilities Commission to replace Sherco units 1 and 2, with clean energy alternatives.  The public comment period on the issue ends October 1st.
In a written statement, Xcel Energy has responded by saying "Through a comprehensive clean energy strategy, we are already on track to reduce our carbon dioxide emissions by 30 percent by 2020 from 2005 levels."  Also, saying "We are currently investing $50 million in improvements at Sherco Units 1 and 2 that will further reduce the plant's emissions of nitrogen oxides by 44 percent and sulfur dioxide by 56 percent."