Kids Speak – Cathedral 7th Graders – Maggie Doesn't Like Onions [AUDIO]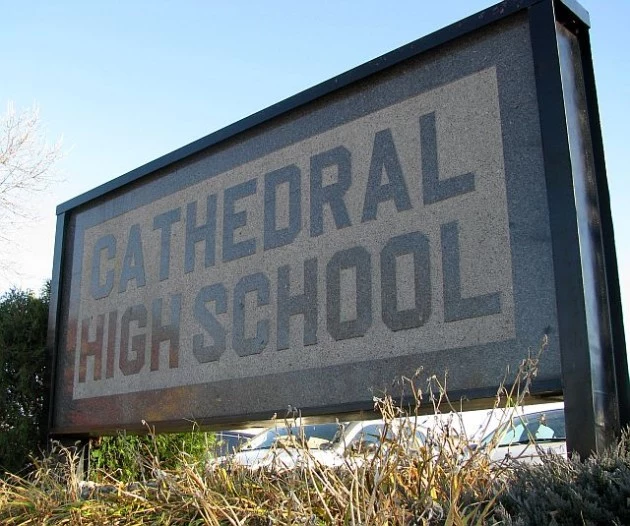 WJON's Kid Speak brought us to Cathedral High School to talk with 7th graders.  I talked to students about St. Patrick's Day, spring break, cell phones, interpersonal communication and more.  Maggie says she doesn't like onions.  What other personal opinions were revealed?  Find out below.
Blake –
Audio clip: Adobe Flash Player (version 9 or above) is required to play this audio clip. Download the latest version here. You also need to have JavaScript enabled in your browser.
Devin –
Audio clip: Adobe Flash Player (version 9 or above) is required to play this audio clip. Download the latest version here. You also need to have JavaScript enabled in your browser.
Gabrielle –
Audio clip: Adobe Flash Player (version 9 or above) is required to play this audio clip. Download the latest version here. You also need to have JavaScript enabled in your browser.
Jeremiah –
Audio clip: Adobe Flash Player (version 9 or above) is required to play this audio clip. Download the latest version here. You also need to have JavaScript enabled in your browser.
Talon –
Audio clip: Adobe Flash Player (version 9 or above) is required to play this audio clip. Download the latest version here. You also need to have JavaScript enabled in your browser.
Tate –
Audio clip: Adobe Flash Player (version 9 or above) is required to play this audio clip. Download the latest version here. You also need to have JavaScript enabled in your browser.
Kateri –
Audio clip: Adobe Flash Player (version 9 or above) is required to play this audio clip. Download the latest version here. You also need to have JavaScript enabled in your browser.
Maggie –
Audio clip: Adobe Flash Player (version 9 or above) is required to play this audio clip. Download the latest version here. You also need to have JavaScript enabled in your browser.
Kids Speak can be heard twice monthly on Wednesday mornings during the school year on WJON.  The first installment airs at 6:45, 2nd at 7:45 and the remaining conversations can be heard at 8:40am.