Dayton Calls WCCO-AM Radio Slot Offer 'Insulting'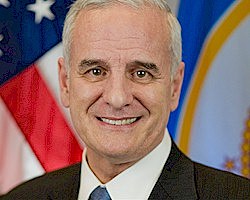 ST. PAUL (AP) – Gov. Mark Dayton says the decision by WCCO-AM to offer him a less attractive time slot than it offered previous governors is "insulting to the people of Minnesota."
Dayton said Wednesday that he hoped a weekly show would allow an ongoing dialogue with Minnesotans. WCCO hosted former governors Tim Pawlenty on Fridays at 9 a.m. and Jesse Ventura on Fridays at 11 a.m. The station offered Dayton 7 a.m. Saturday, which he declined.
Dayton says WCCO was the only station that offers statewide reach but that the time slot would not have let him connect with Minnesotans.
Mick Anselmo, the CBS market manager for the Twin Cities, did not immediately return a call seeking comment.
(Copyright 2011 by The Associated Press. All Rights Reserved.)